One thing they don't warn you when you choose to be gay and get a very gay dog is you will suddenly be required to spend a lot of your time going to dog birthday parties and related events. Duncan's best friend (he has several that get the title) Jude had a birthday recently, but that didn't stop his mom, Emily, from throwing him an Adoption Day party as well.
Emily adopted Jude right around the beginning of These Unprecedented Times. She found him on an Amish farm and drove 29 or so days to and from the other side of the planet to retrieve him. Jude immediately meshed with the Salt Lake City dog pack of hyper-particular canines. He's the most friendly and low-key animal I've ever met. A dog could literally chew off his back legs and Jude would still be like "DO YOU WANT TO PLAY."
Duncan is obsessed with Jude, which is one of the reasons Emily and I have developed a doggy daycare arrangement where we now drop the dogs off back and forth every day so they rarely have to be apart. They snuggle together. They play together. They chase squirrels in the yard together.
While nothing could ever remove the sting of Mr. Ollie Pants moving away from us, having Jude around has at least helped.
So Duncan was completely thrilled to head to Jude's Adoption Day Party. He even carefully picked out a gift for him and got combed so he would look handsome for it.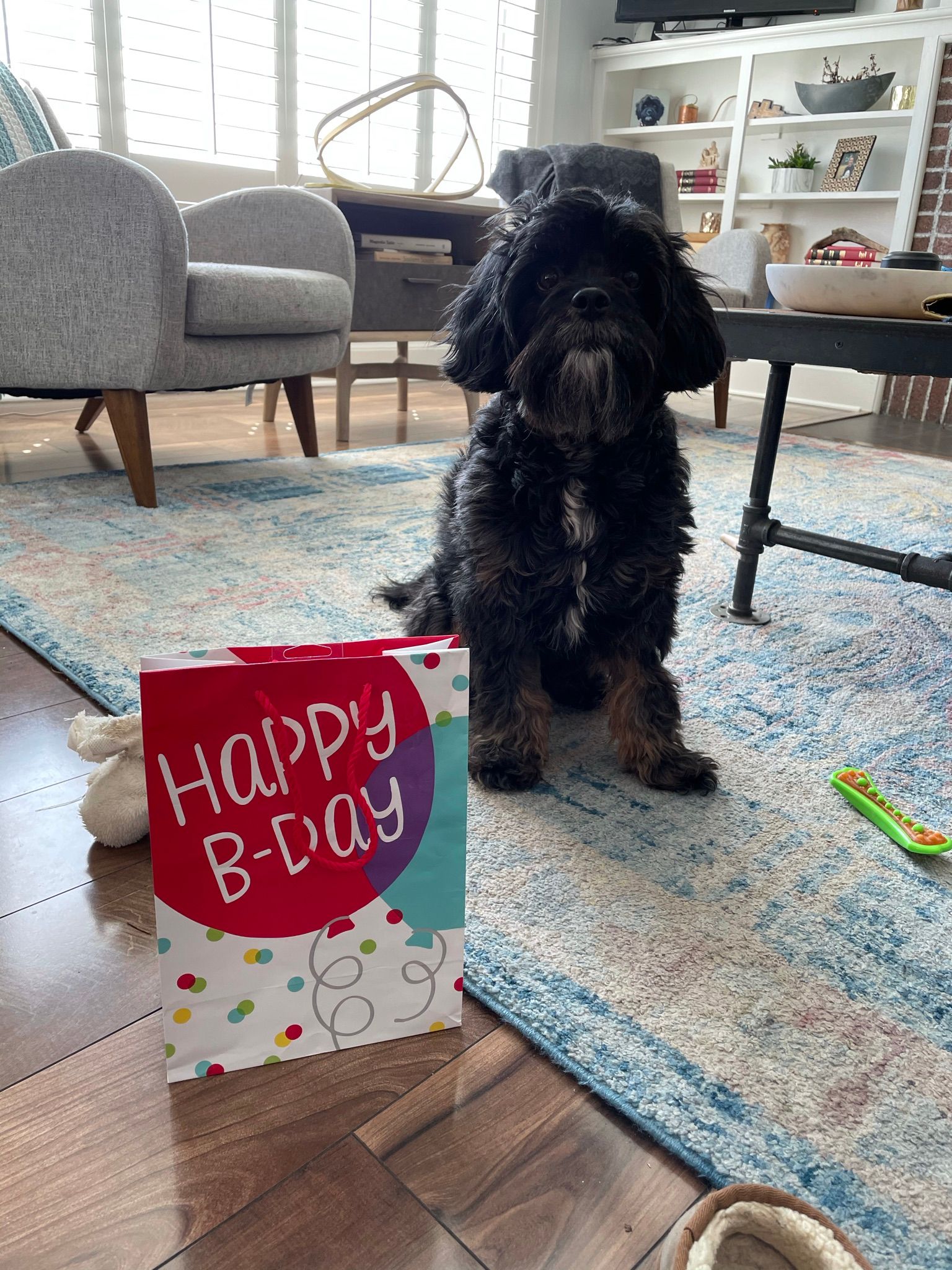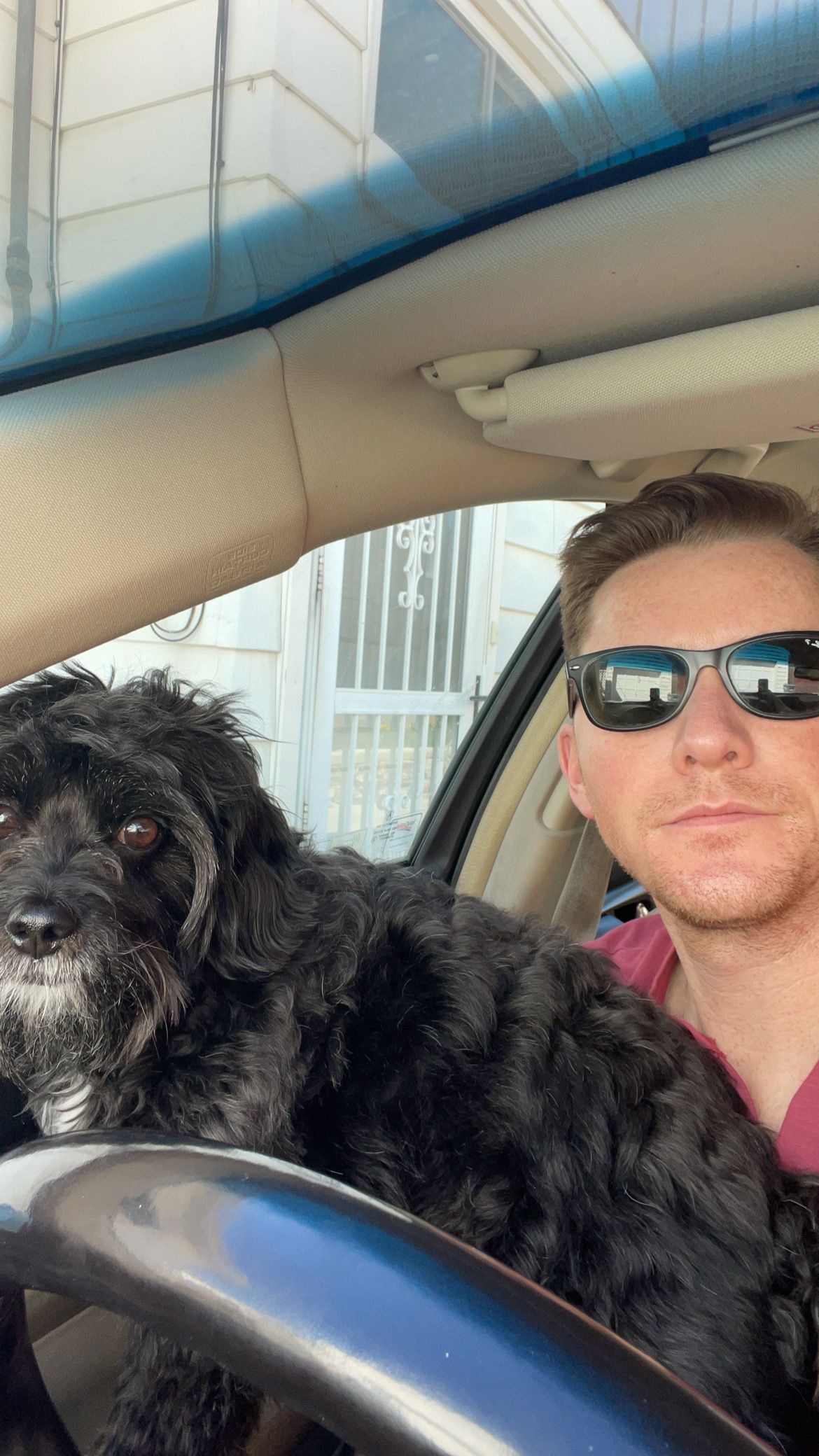 The party was outrageously well attended. The parties favors and homemade treats surely helped.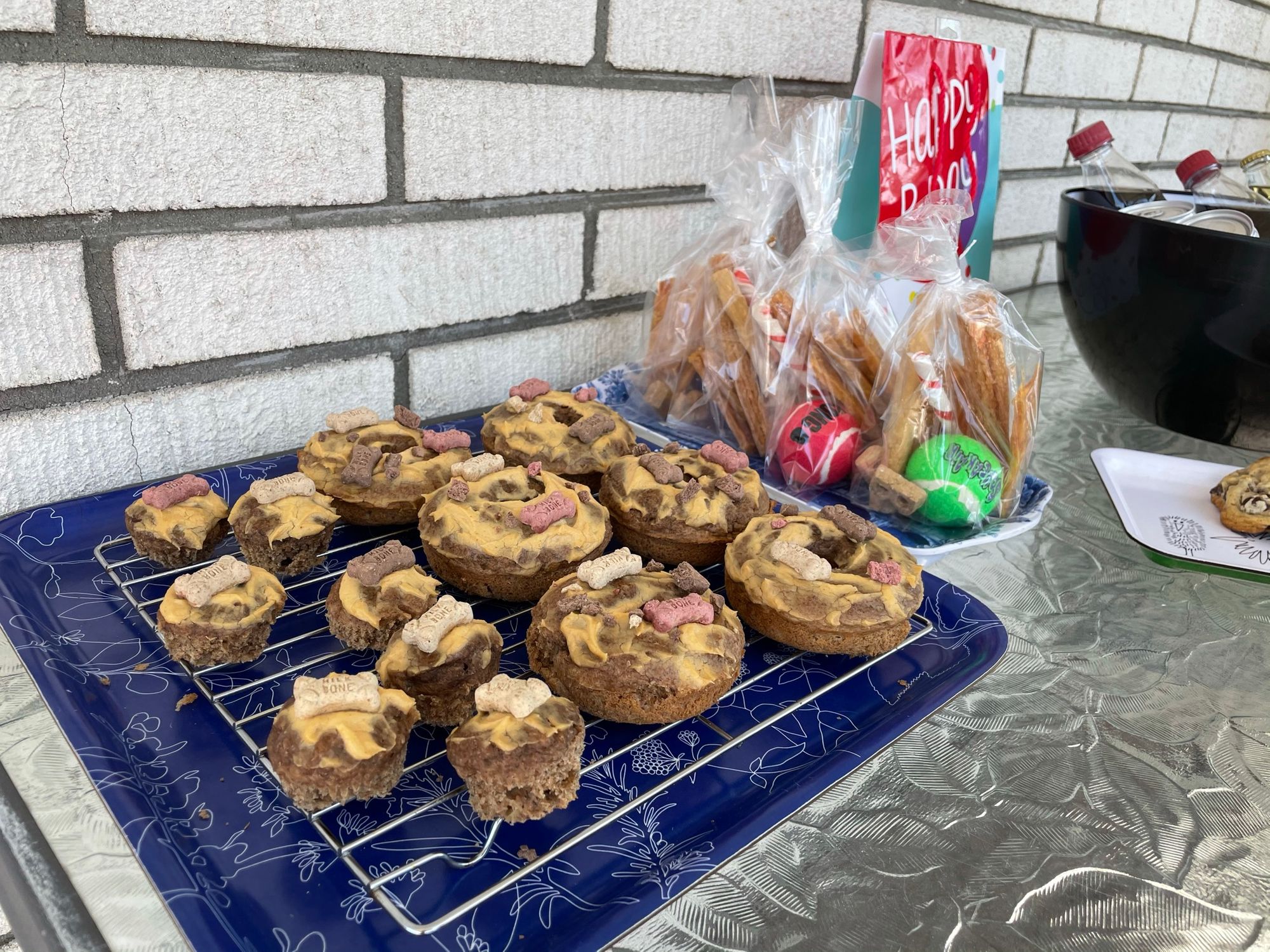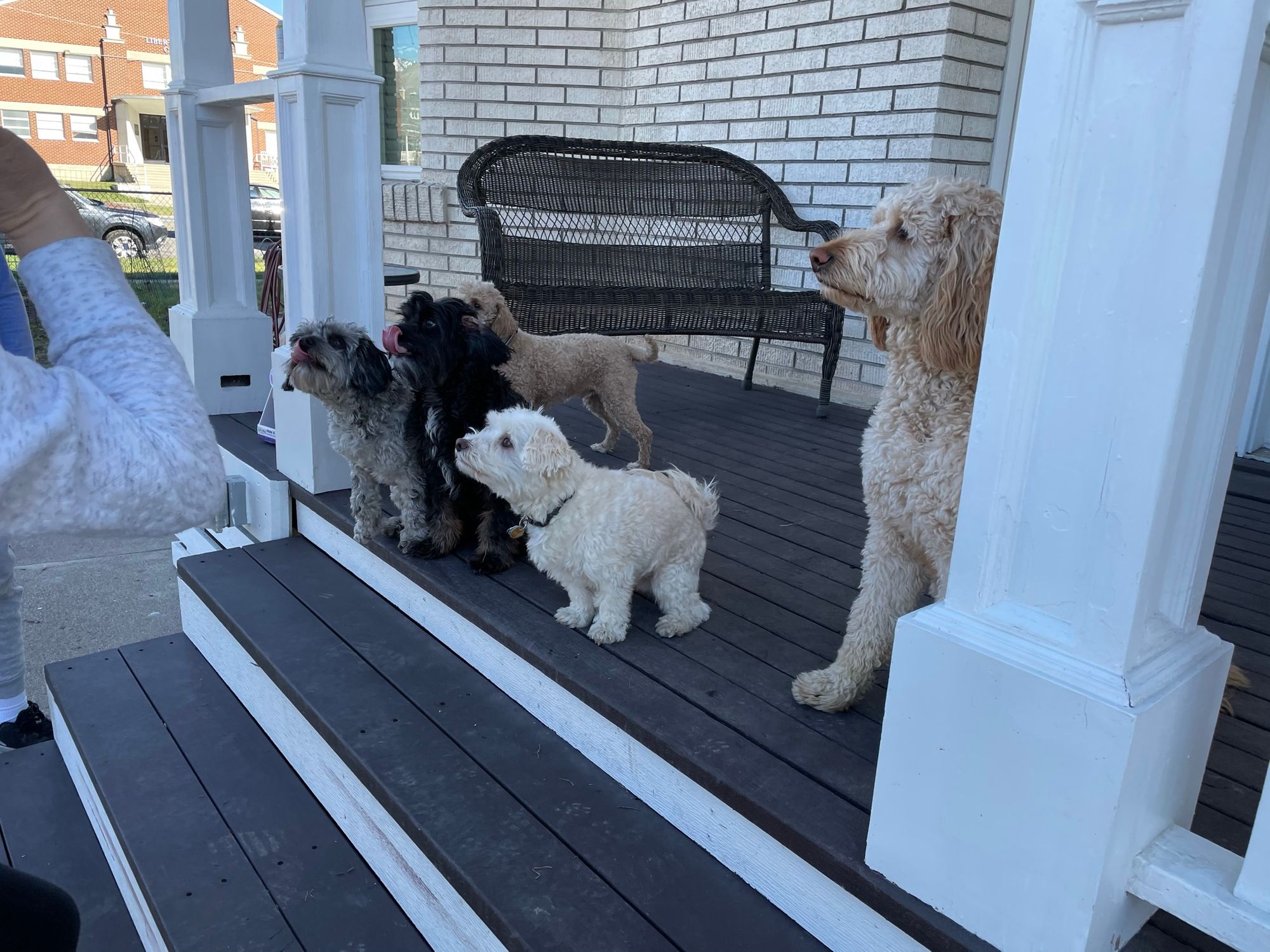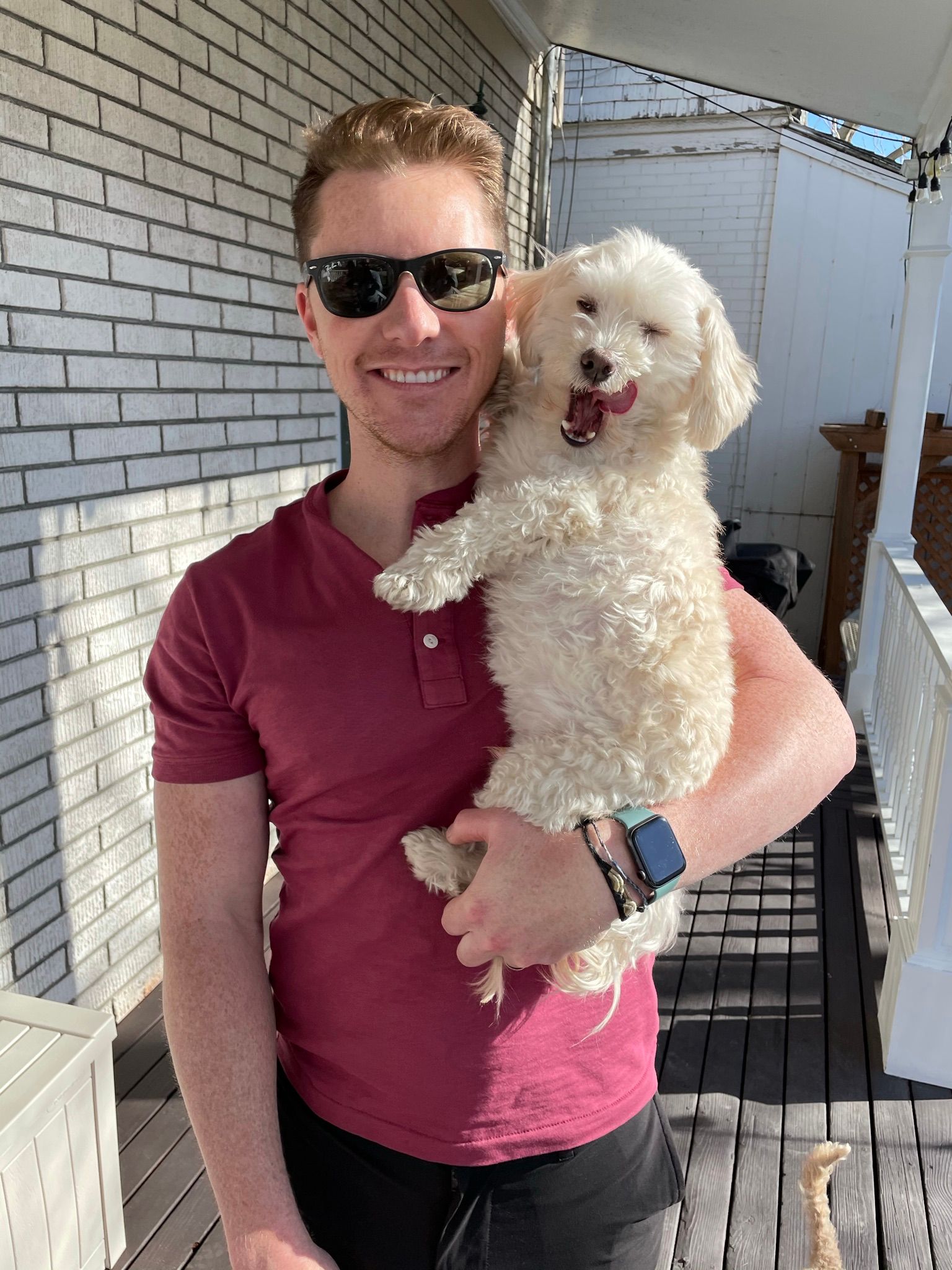 Happy Adoption Day, Mr. Jude E. Barkle. Can't wait to celebrate a thousand more with you.
And now, please enjoy some Strangerville, including a story from Meg that should not be funny but OMG.
This time in Strangerville, Meg's toddler chopped off his own finger and Eli is VERY sorry for how funny he thinks this story is. And a woman has a perfect day that ends in an incredible coincidence on a Canadian beach.
Story:
Coincidence, by Laurel Arnold
Production by Eli McCann & Meg Walter
~It Just Gets Stranger