This morning I woke up to a text from Skylar. "Should I make cinnamon rolls or are you going to walk with me to get breakfast?"
It was 7:30, and I turned in bed to ask him why he was texting me when I was literally right there, only to find that he had left me. He was in the yard watering some plants and certainly trying to decide whether it was too early to text.
It was a beautiful morning in Salt Lake City—blue skies, a subtle breeze rolling down from the mountains to the east, that distinct smell of clipped lawns and desert lavender. I told him I'd walk with him to get breakfast.
There's a place down the street he loves—it's our regular diner. On the way we passed Brownies, Brownies, Brownies, a small neighborhood business so near and dear to Skylar's heart that I fully expect him to list it as the sole beneficiary in his will. Skylar noticed a small solar-powered garden light had tipped over in front of the store so he made us stop to give him a chance to fix it. "I'm so glad the shop seems to be doing well," he commented, like this was his family business.
We crossed a street and saw a handful of people climbing out of cars dressed in white shirts and dresses, walking into an LDS church building for Sunday services. Skylar clocked an older couple, arm-in-arm, slowly making their way across the parking lot, and then he started laughing.
"What if I came back next Sunday with a microphone and ambushed people as they head to church and say, [impersonating Joan Rivers] 'who are you wearing?'"
He laughed about that for the rest of the walk to the tiny diner. I shook my head, rolled my eyes, and told him I was happy he entertains himself so much.
We sat out on the patio and ordered some breakfast. "And then can we get a pancake for the table?" he requested from the nice woman who had just asked us how we wanted our eggs cooked. He always does that—asks for a pancake "for the table" knowing full well that he's the only one who's going to eat it.
We ate slowly and then sipped our hot beverages—mine, coffee; his, tea—while he dictated texts I was commanded to send to his mother since he didn't bring his own phone with him. He usually leaves his phone at home "so I can just focus on you without distractions." Then he makes me use my phone to do all of his communicating.
I paid for the food while he pet all of the dogs on the patio. "I feel bad that we never bring Duncan," he said to me. "Duncan is too anxious to enjoy being leashed at a restaurant with nothing to do," I remind him.
We walked back home. Skylar complained that I "always go too fast." He grabbed my hand and sighed when I pulled it away. "Are you ashamed to hold my hand in public?" he said, only half facetiously. "No, but it's just . . . you don't know what some angry person might do . . ." I started to say, before stopping myself and feeling embarrassed and frustrated that I still somehow don't feel like I can be myself.
Skylar didn't push the topic—he never does. Instead he just grabbed my hand again and changed the subject.
"The lavender at Brownies, Brownies, Brownies is beautiful this year."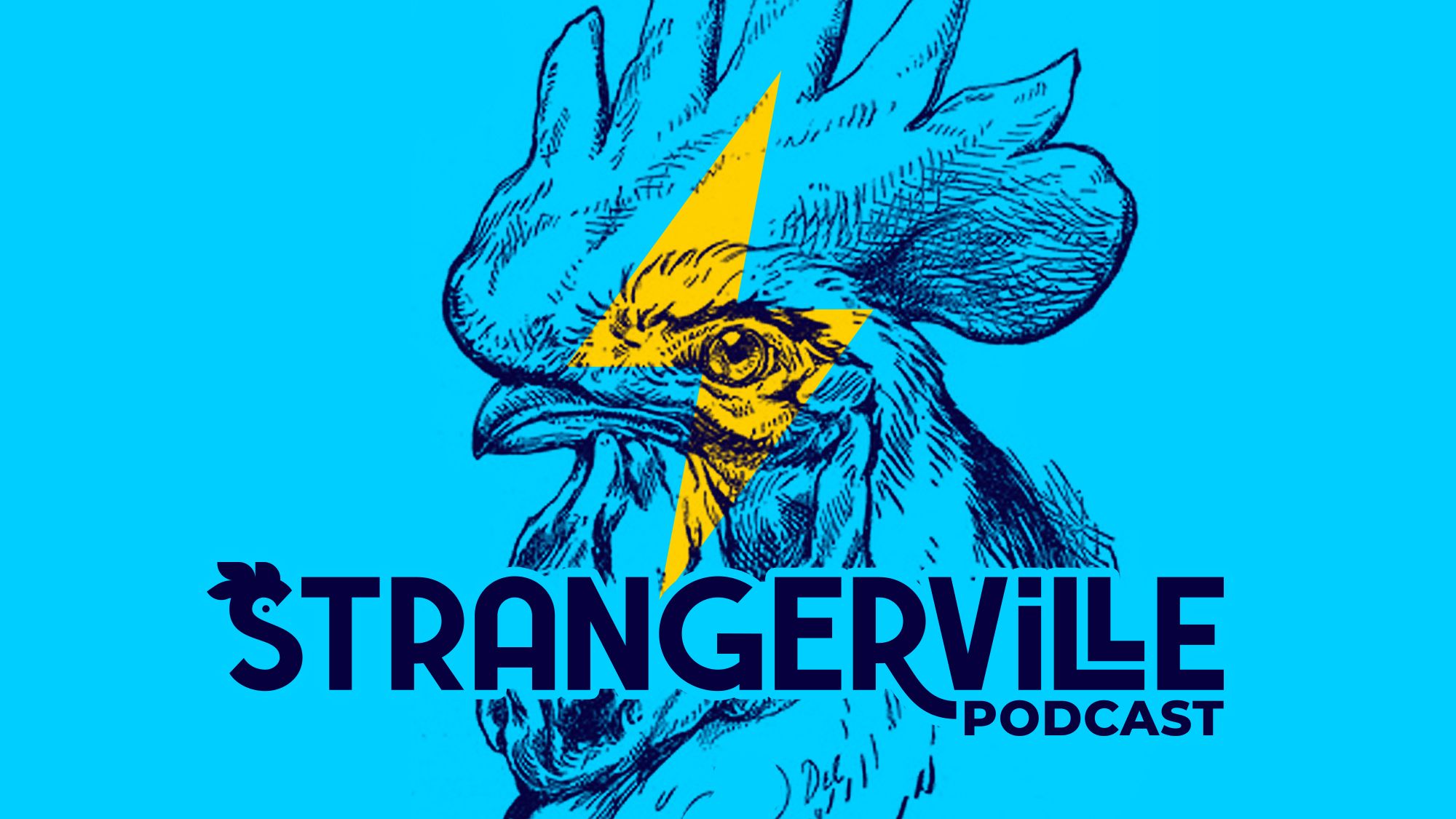 This time in Strangerville, Meg might be having an affair with Eli's gay husband, a conversation about extending grace, and a man shares the story of booking an Elvis impersonator for his mother's funeral.
Story
Elvis, by Troy Williams (music by Benny Martin Piano)
Production by Eli McCann & Meg Walter
~It Just Gets Stranger