Suddenly I was at the neighborhood garden store, pushing a cart the size of a 1978 Granada around tight corners and into other customers' shins as my nervous husband with the energy of a coked-out wedding planner shouted at me to keep up.
Skylar was home only for the weekend. He said he flew back from his four-week Portland dermatology rotation to help with Strangerville Live, but really I think he was there to clear our bank accounts to buy flowers despite the fact that winter is basically tomorrow.
"Sky, when will it be enough? Our backyard has singlehandedly reversed Climate Change and created several new ecosystems. Why do we need more?"
Skylar reminded me that I have no right to point a finger at excess.
"Shall we go look at your canning jars in the basement again?"
He had recently taken me, by hand, to our food storage shelves and gently pointed at the 50 pints of jam I've canned in the last month, sitting among the quarts of pickles, spaghetti sauce, apple pie filling, peaches, and a number of other delicacies I can no longer identify.
It reminded me of that scene from Breaking Bad where Skyler (no relation) takes Walter White to the storage unit to show him a giant pile of cash they've accrued through their drug lording. "I couldn't launder this much money in 100 lifetimes. We have enough," she told him.
"That's different somehow!" I shouted at Skylar as he picked up an entire box of mum flowers and set them on the cart.
It didn't hit me until we were driving home from the garden store that somehow all of the planting would fall on me.
"Wait. Doesn't your flight leave in like two hours? You don't have time to plant these!"
Skylar resisted an evil smile and mumbled a very unconvincing "oh darn." He was driving and Duncan was sitting on his lap, looking over at me as I sighed. I know this can't be true, but I somehow feel like they made this plan together.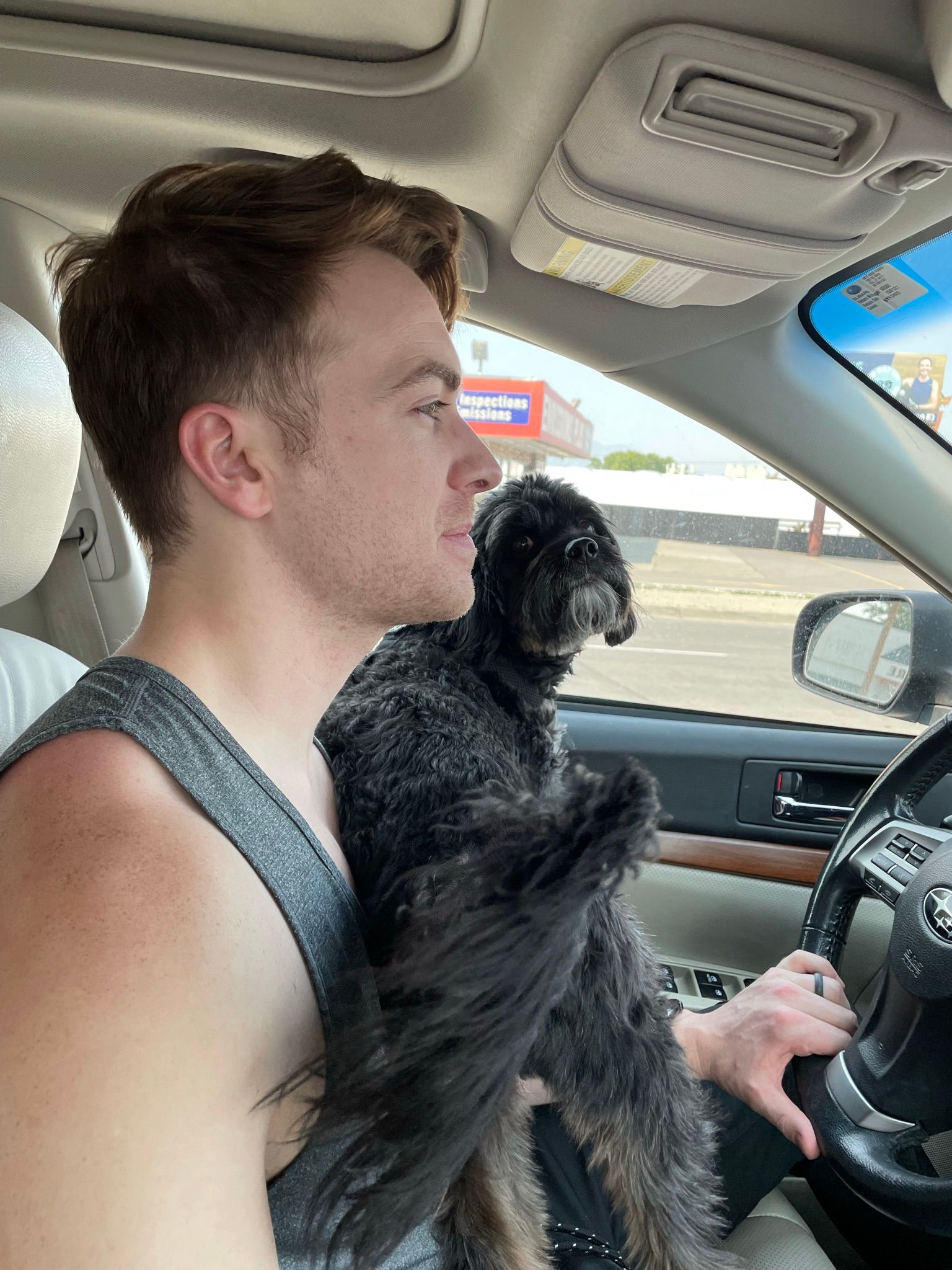 Skylar felt guilty by the time we got home, probably not helped by my screaming, so we rushed to plant FORTY mums in our yard before I had to run him back to the airport.
"Send me pictures once they start blooming," he told me as he grabbed his bag out of the back seat and then slammed the door shut.
"Oh yeah," I heard him say before he opened the passenger front door again, leaned into the car, pulled down his mask, and kissed me. "I love you darling. See you in two more weeks."
I pulled away—a pit in my stomach—the same pit I used to have when we lived in different states and I'd have to say goodbye to him at that same airport over and over.
Ten minutes later I got back to the house—the now quiet and empty one with all the flowers he left me.
Please enjoy the Strangerville Live story from Stacey Harkey on this week's Strangerville:
This time in Strangerville, Meg wrote an article for the newspaper and people are NOT HAPPY. Eli had a mishap with a party invitation. And Stacey Harkey takes the Strangerville Live Stage to tell a story about receiving an unsolicited nude photo of his boss's wife.
Story
Sext Message, by Stacey Harkey
Production by Eli McCann & Meg Walter
~It Just Gets Stranger