Guys, I have the best grandmas. Sweet, giving, hysterical, interesting, etc.

One of my grandmas who is in her 80s, Grandma McCann (more commonly known by her gang name, "G-Mac"), was just not meant to live in an age with social media. But bless her heart for trying.

Other than the occasional accidental announcement on Facebook (or, "Face Off," as she commonly refers to it) of something that was supposed to be a secret, her mishaps are usually harmless. And absolutely hysterical.

The main problem is G-Mac's misuse of status updates, which she often mistakes for personal messages. She occasionally posts things that are clearly supposed to be a part of an email to someone or that are a response to a question that someone else may have asked her in an email or on her own Facebook wall. Or on the phone.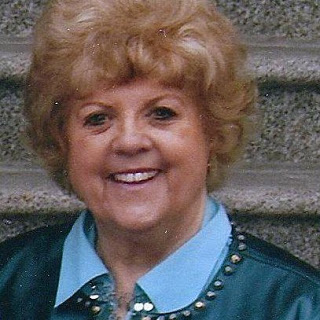 I love you, G-Mac. And thanks for always being a good sport amid our teasing.

So today I give you a sampling of some of my favorite G-Mac status updates over the years. Please share your own elderly family members' social media blunders in the comments below.



Grandma's "Face Off" Status Updates, 2009 - 2011
January 19, 2009: is going to a study class Thank heavens for DVR I can't miss 24

January 26, 2009: Congratulations on that cute baby. The pictures look wonderful. Good work.

January 29, 2009: ELI YOU DID SO WELL YOUR FIRST SEMESTER OF LAW SCHOOL A 5.9 GPA [impossible] YOU DAD SAYS YOU ARE DOING WELL AND YOU ARE HAPPY. YOU ARE NUMBER 1.

June 14, 2009: HAPPY BIRTHDAY MATT, WITH LOVE YOUR FAVORITE GRAMMA MAC

July 2, 2009: had a fun time with my little granddaughters while the stay for 2 or 3 days with me. And a fun time with my older granddaughters too, when we all wen to dinner and movie. Megan, glad you could come.

July 10, 2009: yOUR PICTURES LOOK SO GOOD CALEB. CAN'T WAIT TO SEE YOU SOON.

July 16, 2009: I went to the open house of the new So. Jordan temple yesterday with my cousins. I know I can't spell Oquarh right so I didn't try to name the temple.

August 5, 2009: Thats right---we should have pictures of the babies

April 24, 2010: WOW JAZZ. KEEP IT UP. WE NEED ANOTHER WIN TOMORROW.

October 3, 2010: Yes he does and it will all work just great so just call me when you can thanks

February 9, 2011: I GET TO LEAVE THIS COLD, COLD WEATHER AND GO WHERE IT'S TWICE AS COLD, COLD ---LEAVING FRI. FOR CO WHERE TAMI SAYS IT'S -35% THAT IS MINUS, WHEN SHE TAKES THE KIDS TO SCHOOL IN THE MORNING. YUK!!!
BUT I'LL GET TO SEE HERDO A MUSICAL SHOW WITHA FRIEND FOR A LARGE COMPANY DINNER. IT'S JUST 2 OF THEM. IT'LL WILL BE FUN AND WORTH THE COLD. GOOD TALKING TO YOU. CALL ME WHEN YOU GET HOME.

February 17, 2011: yes

March 21, 2011: how much longer will it be so you could just tell me if you can. shOULD BE GOOD!

May 10, 2011: i caN'T WAIT TO SEE HIM THIS WEEKEND.

May 25, 2011: A NEW BABY. I HAD A BABY. MY GRANDSON.

May 28, 2011: YOU KNOW WHAT I MEANT TO SAY. NO---I DO NOT HAVE A BABY---IT;S MY BODY THAT TELLS ME MY AGE.

May 29, 2011: N3EVERMIND.

July 19, 2011: I HAD A WONDERFUL TIME IN ST GEORGE WITH MY 2 DAUGHTERS , THEIR 5 DAUGHTERS BETWEEN THEM AND THEY EACH HAD A DAUGHTER THAT THEY BROUGHT. IT WAS A GIRLS ONLY WEEKEND, THAT IS, EXCEPT FOR HENRY. WE ALL HAD A GREAT TIME. FAMILY FUN IS THE VERY BEST.

August 10, 2011: ,. M./,'/,.LKKKKKKKKKKKK

~it jUST GETS STRANger