The end of another week is upon us. Today I bring you 5 new pictures from my phone and a few other links to distract you from more important things. Enjoy.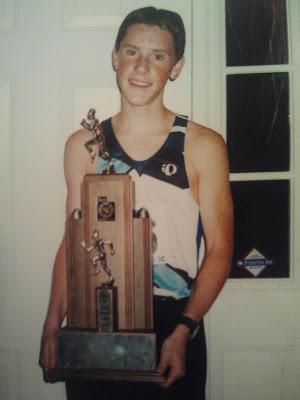 I found this picture in my parents' house right before I left for Palau. This was taken in 2001 when I was in high school. This was one of my better part-down-the-middle days. And, no, that is not a trophy I earned. It was a "team" trophy that I was assigned to take home for the night.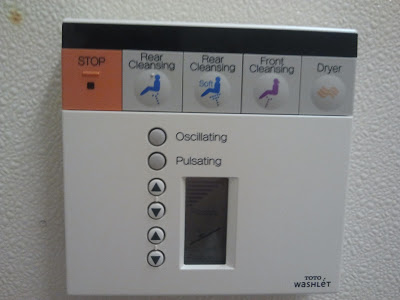 Taken in a bathroom in Palau. Let's see . . . I'll have the . . . rear cleansing oscillating. What? A soft rear cleansing pulsating is only an extra $2.95? What the hey! You only live once!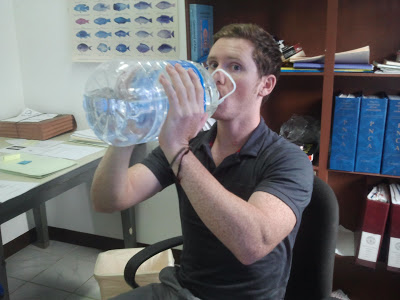 This is seriously my water bottle at work. It takes both hands to hold it. It feels even more ridiculous than it looks.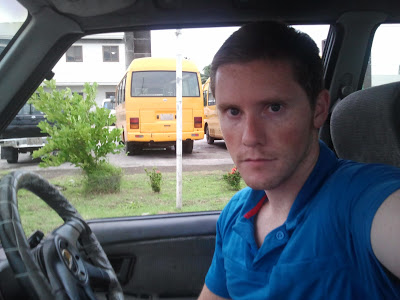 Photo proof that I can drive the Stormtrooper, even though the steering wheel is on the wrong side. Also, I hope that's not my seductive look.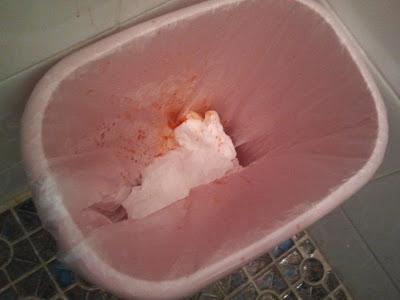 Most people on the island chew something called beetle nut, which is then spit ALL over the place. On a busy day, it looks like a bloody massacre has taken place all over the streets. I can't ever quite get used to seeing the remains in garbage cans in bathrooms. Each time I immediately believe it to be blood.



Crap to distract you from whatever you're supposed to be doing:

A site dedicated to showing you how depressing Garfield comics actually are by taking out Garfield.  Thanks, Mike.

Something every computer-literate cat owner should consider getting. Thanks, Jourdan.

I can't tell whether this is serious. But either way, I'm scared.

One gem I found on Wikipedia. I want to see ALL of these.

My friend Hillary, who is in Palau, has apparently fallen in love with Dugongs and has created a site to show all the versatile roles they could play in movies if just given a chance.

And finally, this website should sufficiently waste the rest of your day.
Thanks, Jen.

~It Just Gets Stranger