We were supposed to go on an adventure last weekend, but our plans were abruptly canceled when Skylar plugged in all eleventy hundred of his nuclear devices at once and blew out our power.

He disputes this characterization, but if he wants to revive his old Stranger fact-checking site, he can be my guest. Until then, I'll continue to unfairly and inaccurately tell the stories without any consequences.

The power outage happened on a Friday evening. "I'll handle this," I declared, in the tone of a homeowner who thinks he's a qualified electrician for no other reason than that he's pretty sure he knows where the breaker box is.

I marched to the basement and flicked each breaker at random for several minutes before finally accepting this problem fell outside my broad expertise. We called our electrician, Raul, who is 100% the best human being I've ever met on this planet. My friend Anna found Raul about 8 years ago and now several friends and I consider him a part of our families. I will for sure name a child after him if Skylar or I can ever figure out how to get pregnant.

Raul told us he could come the next day, which meant we needed to stay home and wait for him. He showed up at noon and climbed through every nook and cranny in the house until he found a wire that had straight up exploded (???).

Raul fixed the problem, whatever it was. Hopefully. He seemed confident and calm, which is exactly what you want out of your electrician. We emptied our bank account and dedicated several Bette Midler songs to him. We were glad the problem was so quickly resolved. Unfortunately, this killed our weekend plans.

My parents had told us about a semi-ghost town a little over an hour from our house and off in the desert. The town is called Eureka. It's nestled in some small mountains and just on the backside of some breathtaking sand dunes. I guess it was an old pioneer-era mining town, and there are a few true ghost towns (totally uninhabited ruins) within 15 or 20 minutes of the place.

Skylar had last Saturday off and so we really hoped to go exploring. Since he has so little free time these days, we were disappointed we had to blow a whole day on resolving The Great Electrical Crisis of 2020.

But then we remembered that God bestowed a great and wonderful gift upon us, and that gift is called Pioneer Day.

I've written my love letter to Pioneer Day on The Beehive already, so I won't beat a dead horse here. Suffice it to say, I'm very sad for everyone in this world who does not get to celebrate Pioneer Day.

Obviously this year the holiday was different. Festivities were largely canceled. We couldn't host our traditional Pioneer Day backyard party. But when we found out Skylar would have the day off, we realized there probably was no better way to celebrate the magical holiday than to hunt pioneer towns.

We ventured off Friday morning, driving around the backside of Utah Lake, through the mountains, finally descending upon Eureka.

Y'all. If you are in Utah and you are looking for something interesting to go check out, I strongly recommend getting yourself to Eureka. It's a fantastic COVID activity.

The town is really not much more than a half abandoned Main Street. The buildings are 100-150 years old, falling apart in a lot of ways. A handful of people have started moving in and restoring the spaces, opening little antique shops and boutique stores. The end of the street has an adorable restaurant. Halfway down the street there's a shack that was once apparently occupied by Porter Rockwell (famous Mormon pioneer dude) that you can walk right into.

It was honestly one of the simplest and most fun things we've done in a while.

The town was silent—hardly any traffic. Everyone we encountered was wildly friendly. We wandered into a 19th century bank a family is trying to restore and convert it into a mining themed bed and breakfast. They pulled us inside and enthusiastically gave us a tour of the space and showed us all of their incredible plans. We went next door and a woman selling geodes talked our ears off about the town gossip.

As far as we could tell, the people restoring the area mostly live 30 or so minutes away. They come to this quiet stretch of road during the day and work together to try to make something out of this sort of forgotten space.

After a few hours there I suddenly started imaging a whole new life. "We could take on one of these buildings," I heard myself telling Skylar. "I should learn to paint. I could open a pretty nice art gallery here," I started thinking.

We loaded the car up with some rusted antiques we had bought for the yard and drove off into the desert, back toward our lives where electrical wires explode and most days aren't Pioneer Day.


A late 19th Century hand plow.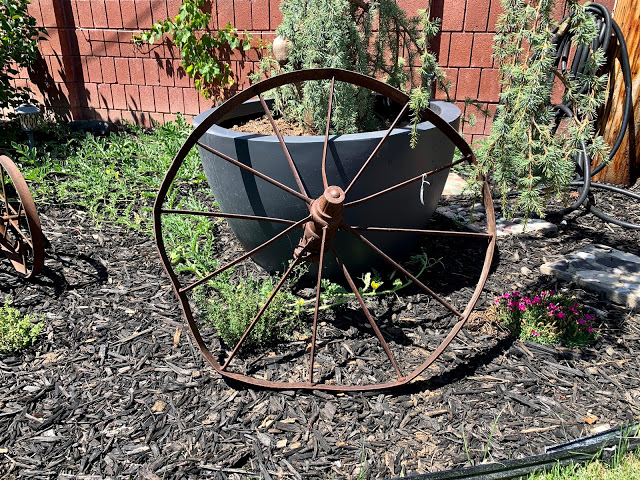 We haven't decided yet where to put this old wagon wheel.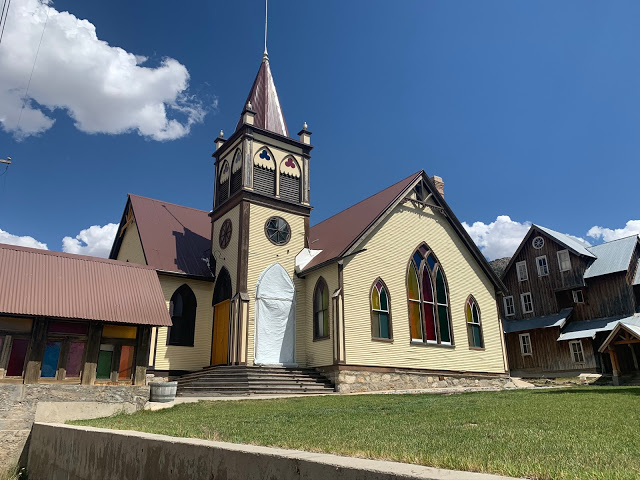 Old church for sale.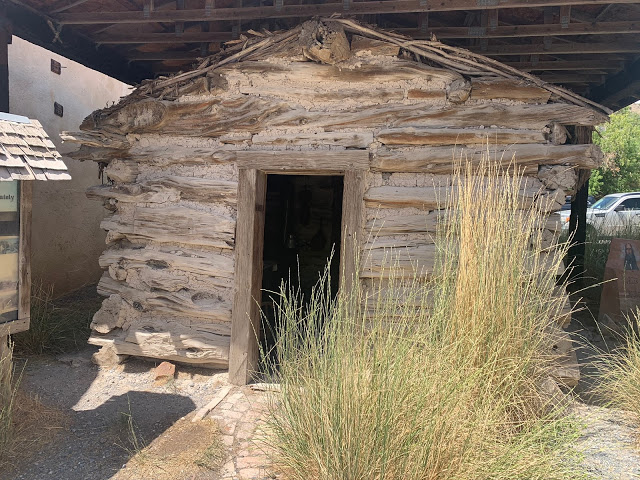 Porter Rockwell's house.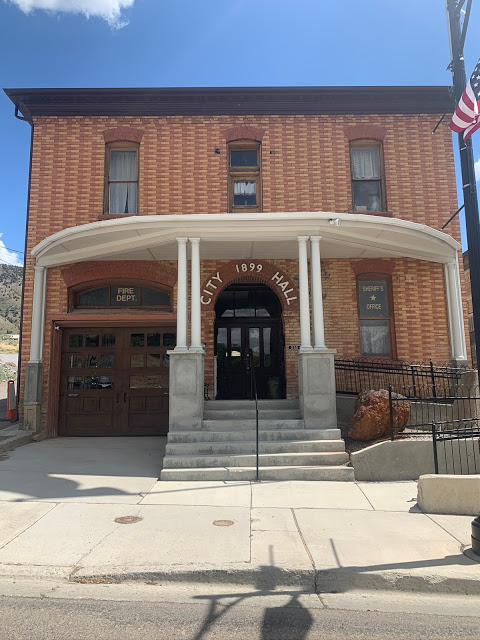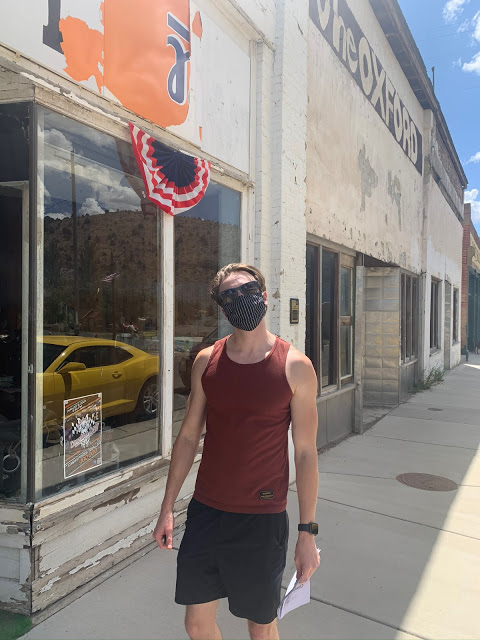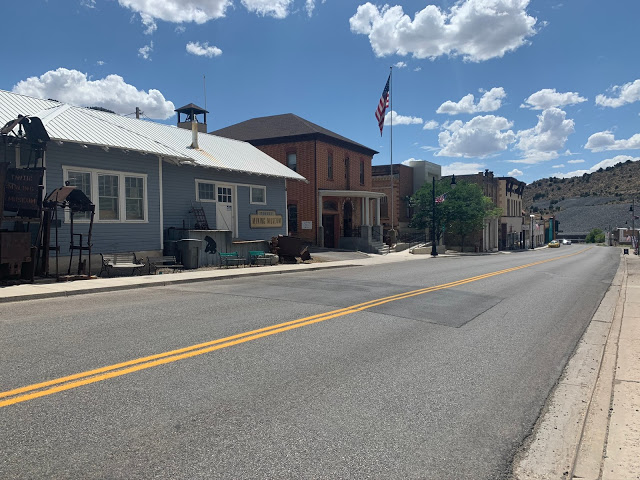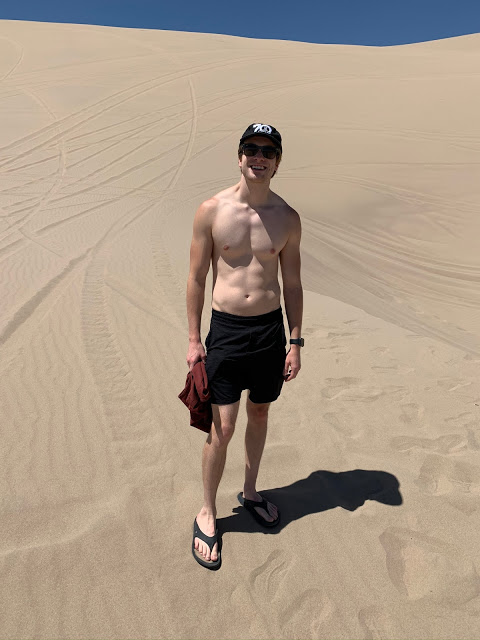 NSFW!!!!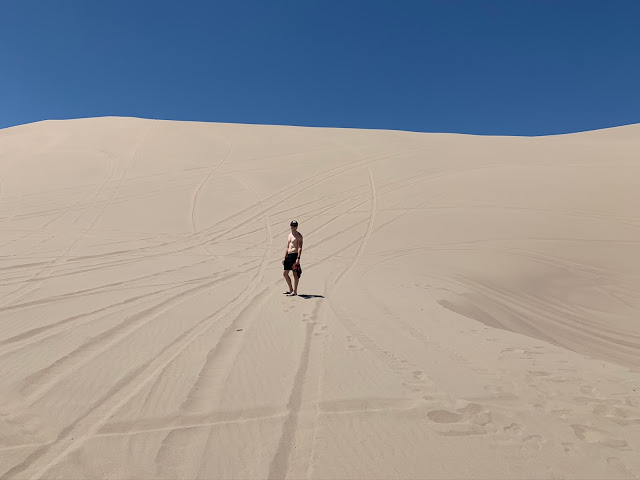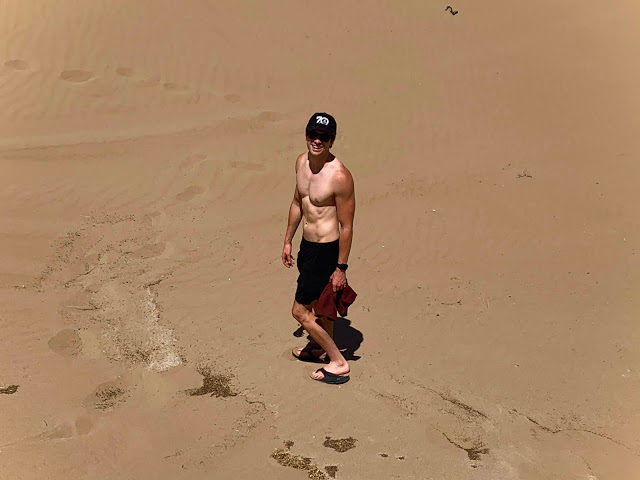 "Do I have tan lines?"
Yes, honey. Yes you do.

Now please enjoy this week's Strangerville:



This time in Strangerville, everyone has become a walking pharmaceutical commercial thanks to COVID, and a woman tells the story about a time she was a very cheap date.StoryOne Scoop, by Shelby HintzeProduction by Eli McCann & Meg Walter~It Just Gets Stranger