I told you a while ago that my dragon slayer started torturing me around February with birthday threats. Skylar's track record on birthday surprises: they are the most amazingly thoughtful and tear-inducing overtures you could ever imagine and they are TERRIFYING.
Like, literally surprise skydiving terrifying.
So I've lived in fear on all of this latest birthday drama for months on end.
"I need to schedule a doctor's appointment. Could I do May 17?" I asked him once.
"You can . . . ," he said, "but you might not be able to walk that day."
Every clue was like veiled threat. Every facial expression a warning.
This week I was required by my job to fly to Phoenix at negative eleventy o' clock in the morning and then drive 3 hours into the hot HOT desert. I worked all day and deep into the night and then again the next day. When I flew back home late on Wednesday night, Skylar picked me up and said "I'm so sorry. I can tell you are tired. But part of your birthday surprise is going to require you to be in the car for a while again tomorrow."
Obviously all I wanted at that point was to sleep for always and never do anything again, but I'll be damned if I didn't get a little teary-eyed rolling along the dark and empty interstate while Duncan kissed me a lot and Skylar apologized for his secret thoughtfulness. Who could have ever thought I would have that kind of care?
The next morning Skylar shoved me into his Subaru and started driving south, refusing to give me any clues. "You'll find out when we get there!"
An hour later he let it slip.
"I packed a good bottle of wine, which will be wasted on Matt. He doesn't care about this kind of wine. . . . dammit."
My dear friend Matt and his fiancé Jace moved to Vegas in January and took my baby boy poodle mix Mr. Ollie Pants with them at the time and I've missed the hell out of them ever since. A trip to see them was a pitch perfect birthday surprise for the ol' 37.
We arrived that night and spent the next day working from home, which I discovered for Matt looks mostly like this: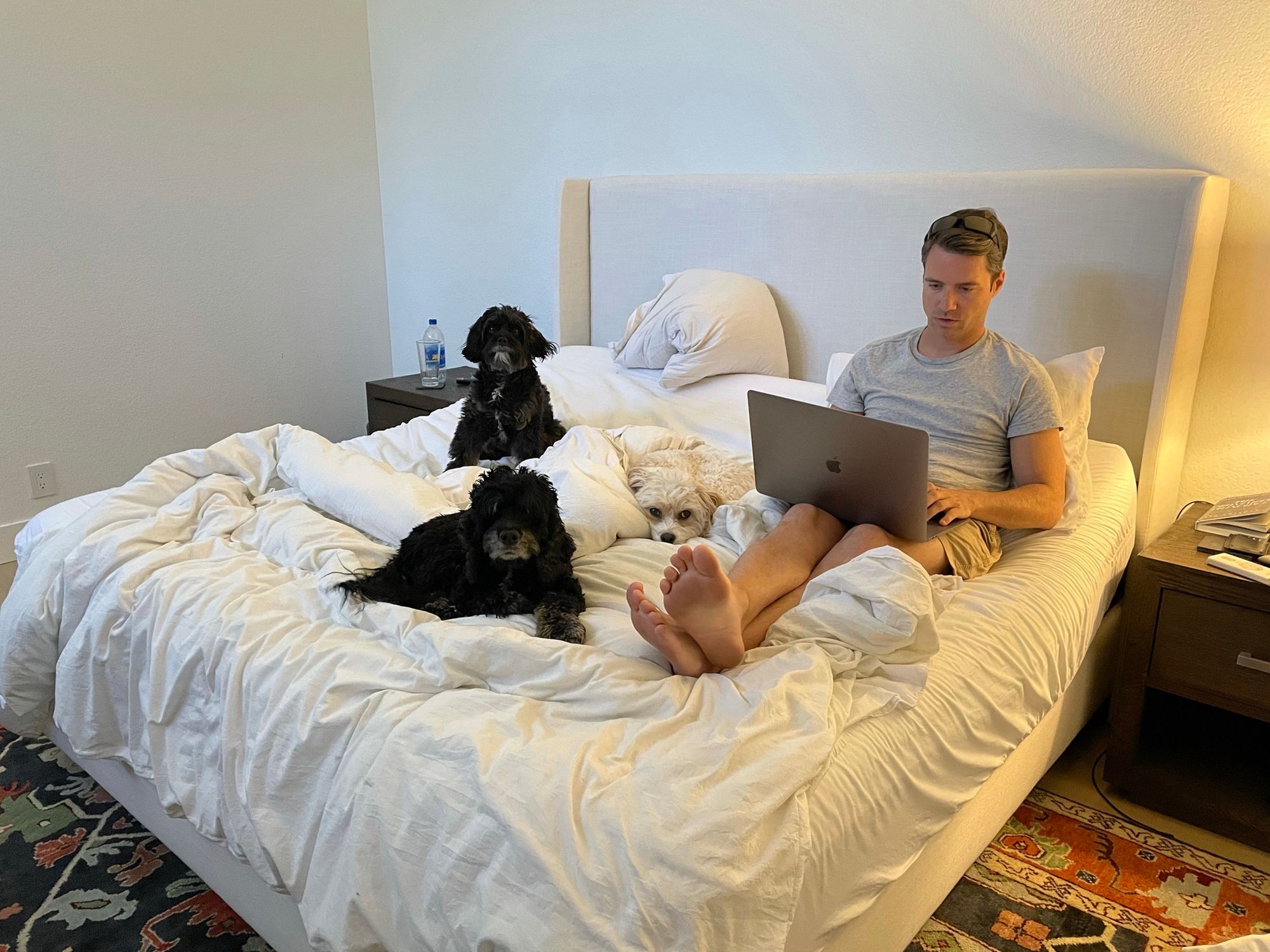 Truly, we should never go back to pre-pandemic times.
We spent the next two days working and snuggling puppies and all of it was exactly what a man of a Certain Age wants in a birthday like this.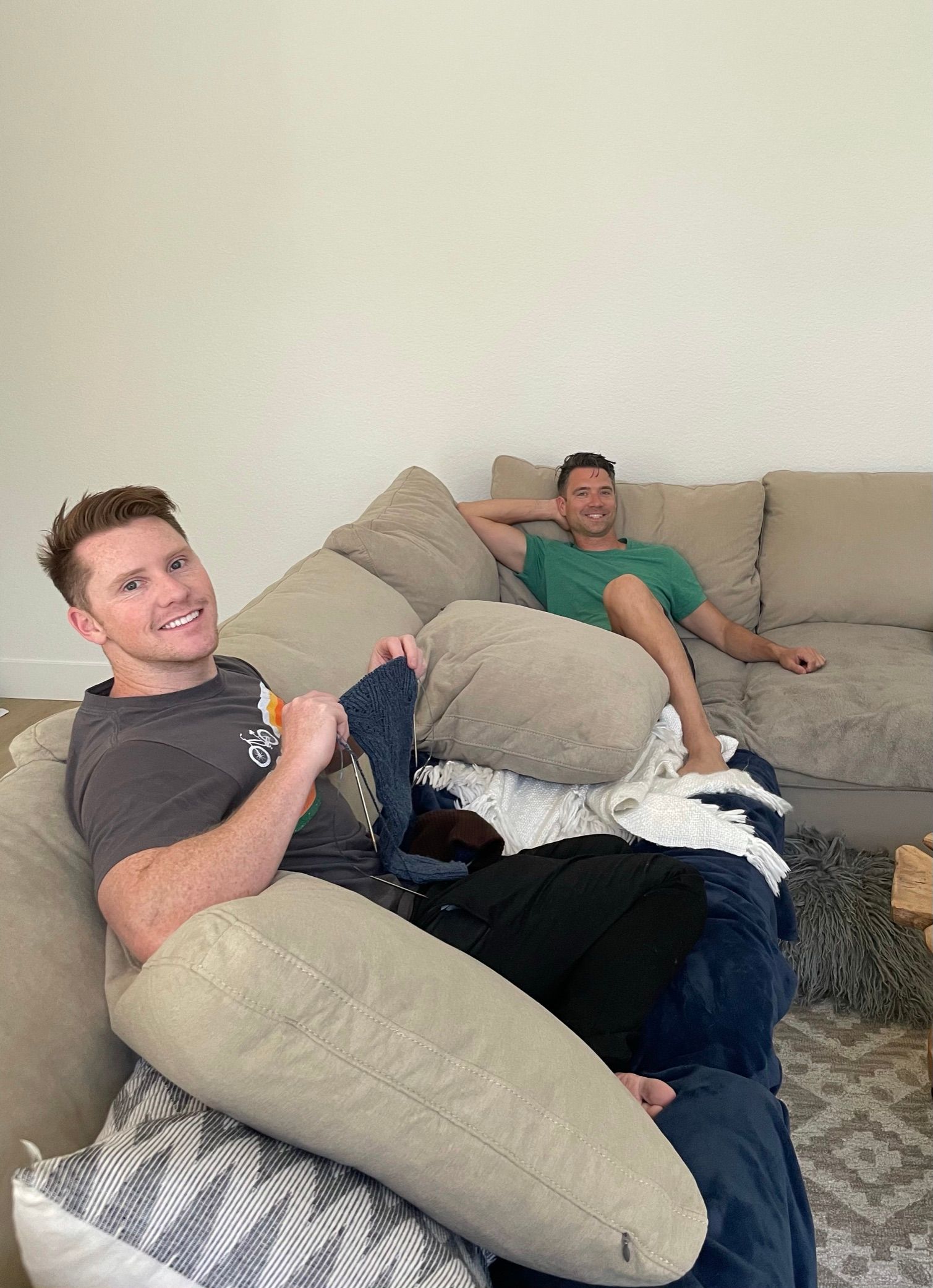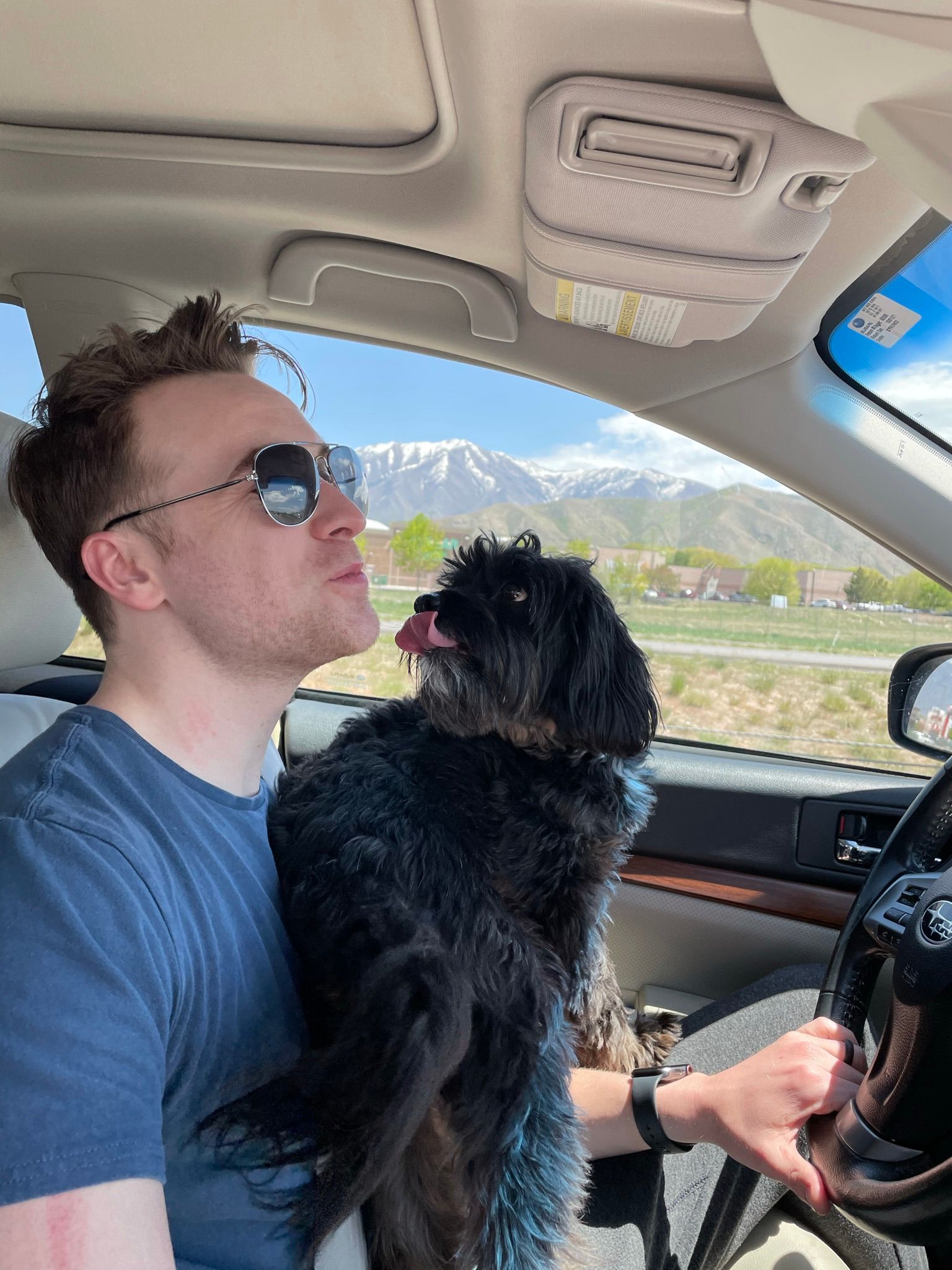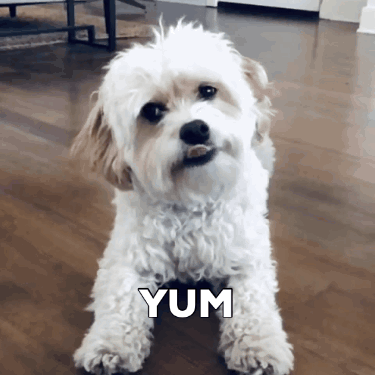 On Sunday morning we got ready to leave and I started my marathon of Ollie kisses, not knowing how long it would be until I'd see him again. Finally Skylar told me, as we packed our car to drive the 6-hours back home, that Matt and Jace were coming with us to spend the week at our house. And gurl—if ever there was a birthday surprise appropriate for Eli McCann of a Certain Age, it was this.
So now, these dumb homos and their perfect dog are hanging out with us in Salt Lake City.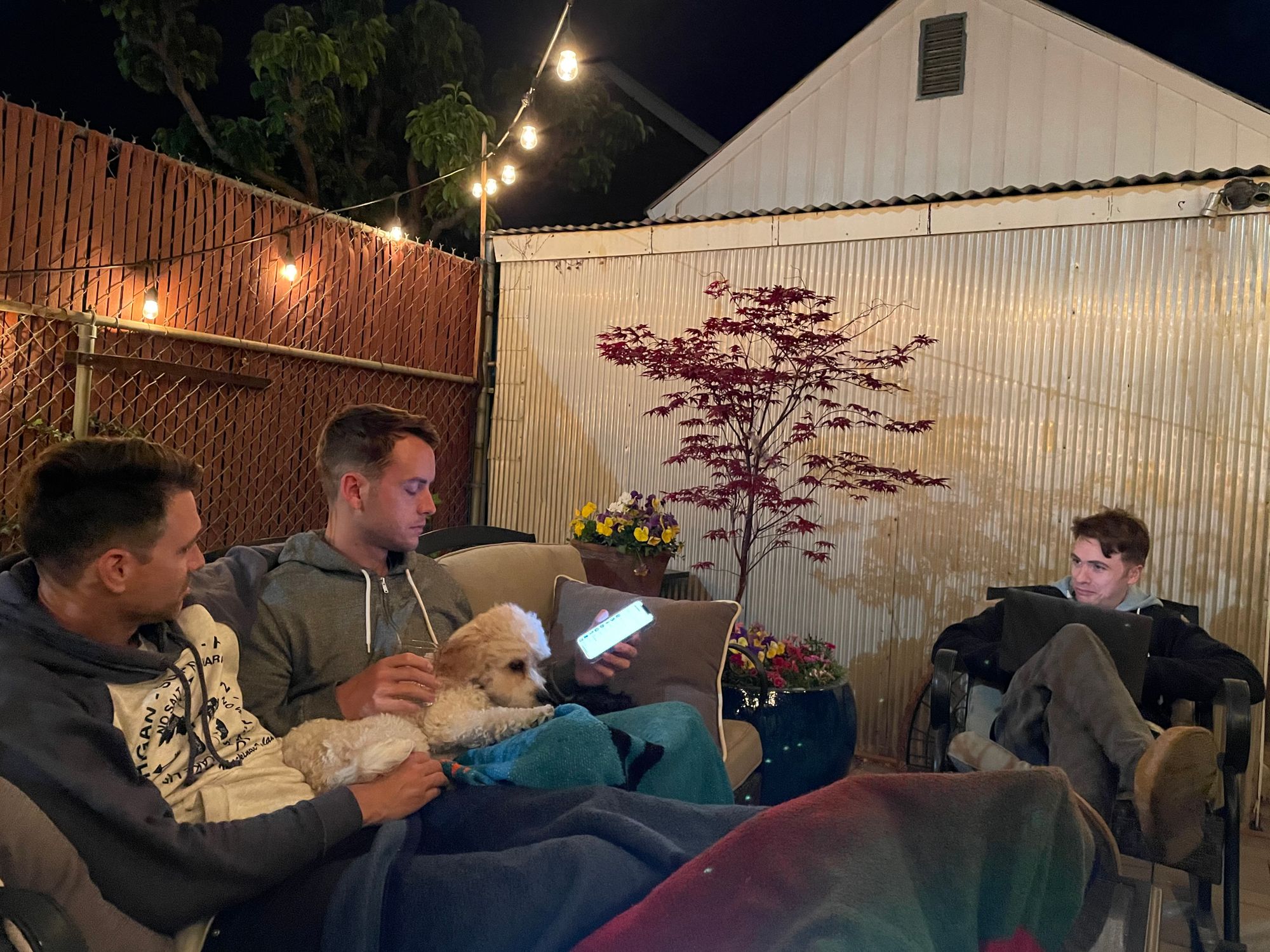 Skylar arranged this at the end of an extremely stressful year where he and I are both tired and right now, we couldn't be happier.
Please enjoy our latest Strangerville:
This time in Strangerville, a zoom call gone very wrong, dogs are navigating the subway system, and a couple has a medical scare in eastern Europe.
Story:
Poison, by Bridget Palmer (music by Loco)
Production by Eli McCann & Meg Walter
~It Just Gets Stranger