I've married an absolute con-artist. There were signs, I guess. I can't fully claim I could have never known. While we were dating he repeatedly told me he would "pack light" for trips and then strategically diverted my eyes while checking his oversized army tank hard suitcase at Delta's special services counter.
I should have known. I think I really did know when he promised me he'd "take care of it!" without dragging me into the drama.
He bought a beech tree in the Year Of Our Lord something or other and had me plant it in a place of his choosing despite some caution from an arborist that "it will burn up and die in that spot."
"I really wonder if we should try something different there," I had suggested at the time before getting shushed like toddler at church.
So I planted it. And 24 seconds later it dissolved in a puff of smoke.
"We'll just have to try again," this man I married said as though the plan was inevitable and obvious.
"Or, we could plant something else there?" I suggested.
"Shush."
Skylar shopped around for the answers he wanted and ignored the ones he didn't. "A different arborist told me a beech tree will do fine in that spot as long as we choose the right one, plant it correctly and at the right time, and pray to the Moon God of Serendipity," he had promised.
"I want to go on record that I think this is a bad idea," I told him. "And when this second beech tree dies, we will not try for a third time."
"The record shall so reflect it," he sneakily responded, coaxing me into a false sense of agreement when he really offered only acknowledgement.
And so, this summer, Year Of Our Lord a few months ago, he dragged me to an inconvenient tree farm at an inconvenient hour and purchased a giant sequoia sized beech tree that cost so much money the transaction technically counts as a government stimulus package for the economy. Some time later the tree was delivered and I buried it on our tiny plot of Earth that now has so many trees it has altered the climate of Salt Lake City and turned it into a rainforest.
Then we watched and waited and babied and prayed to ol' Serendipity and not six weeks after we planted it, it went on back to Jesus.
"We need to look for another beech tree."
I started screaming before he even finished that sentence.
"Skylar! We are done with the great beech experiment!"
"Well, I spoke with a few new arborists and they said we just had bad luck because of the heatwave and if we just plant it again in the fall, it will flourish."
We proceeded through three or four more weeks of my constant protests before I finally relented once again. "Fine. Go find another damn beech tree. But leave me out of this. I wash my hands of the whole thing!" I told him.
And so yesterday I found myself at the same inconvenient place from before at yet another inconvenient time, marching around a tree farm with a sweaty man in a sunhat looking for our next victim.
"How have I ended up here again? I thought I told you I wasn't going to participate in this nonsense anymore?" I whispered at him.
"Shush."
*****
This morning we visited our local craft festival where I bought a birdhouse.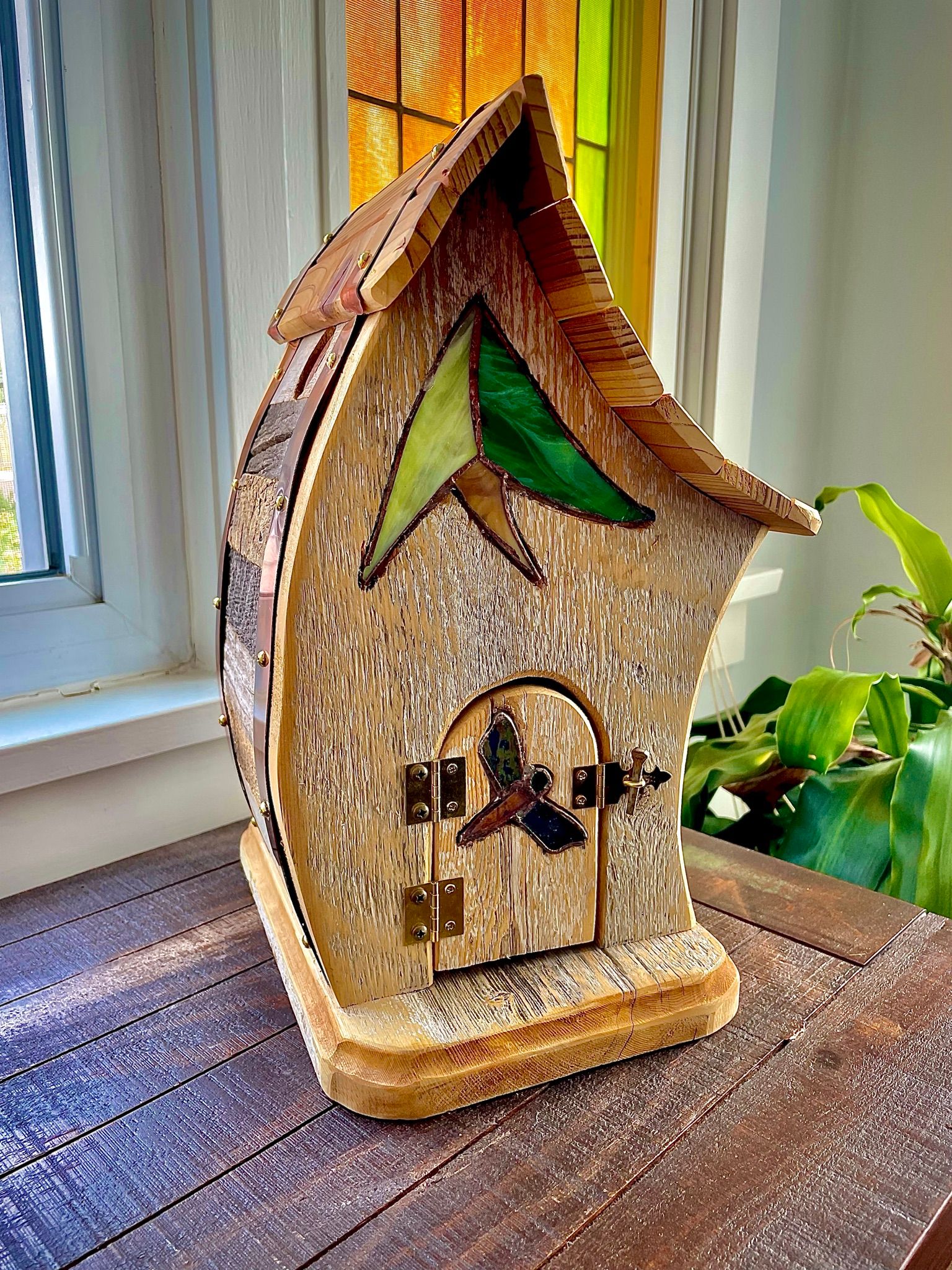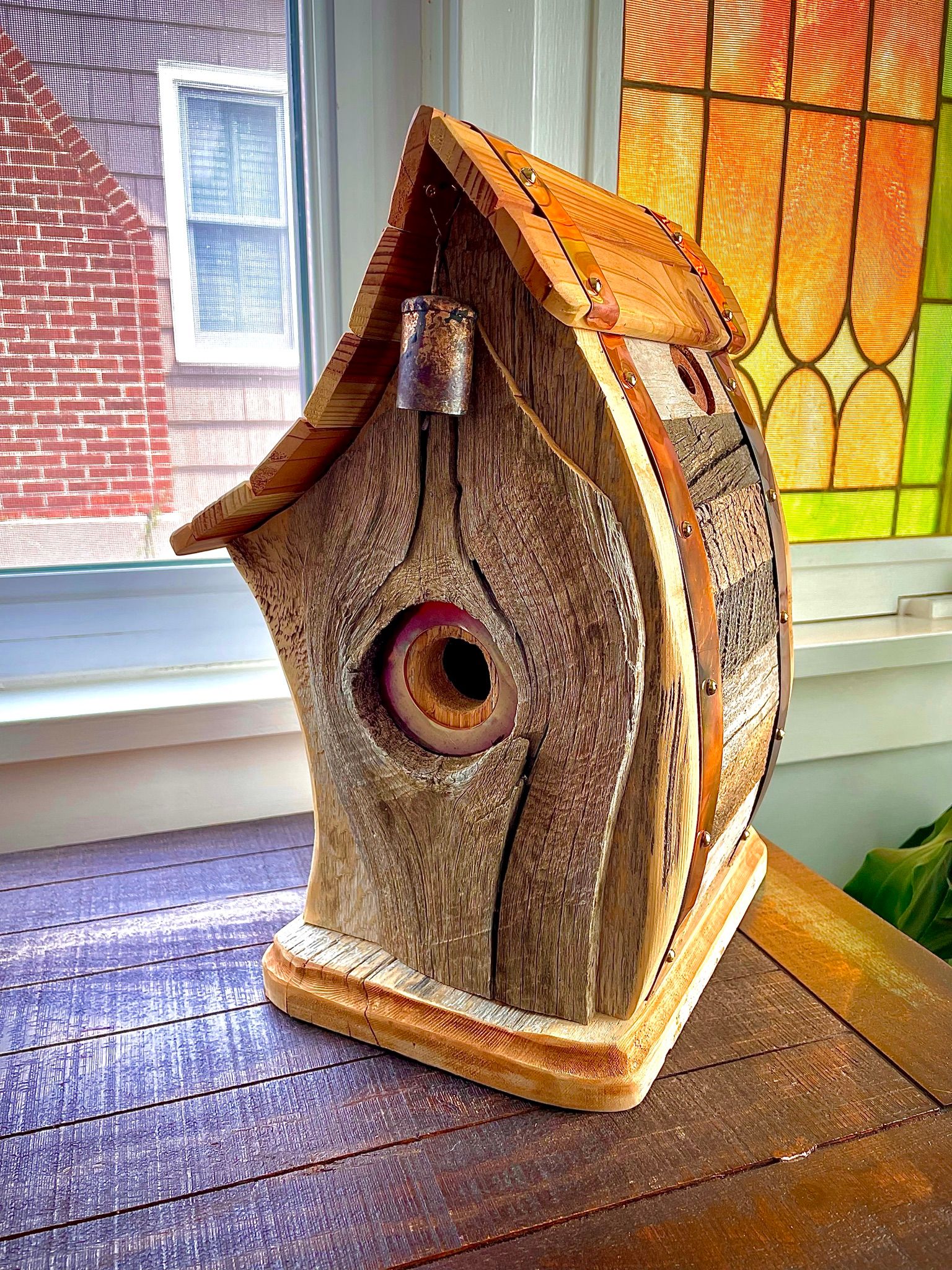 As I set it on the backseat of our car and climbed in to drive it back home, Skylar asked me what I planned to do with it.
"I don't know yet. Maybe I'll find a way to hang it somewhere out in the yard."
Skylar nodded. "We should plant a new tree for it."
~It Just Gets Stranger