In March of 2020, we proudly hosted a Strangerville Live show. It was a really exhilarating experience for me. I think it was our 10th show since we started in early 2017 and I remember being so proud of how far we had come since we started putting on this event despite the fact that we didn't know what the hell we were doing.
Meg and I decided to create Strangerville Live in the living room of her house in late 2016. She had invited me over for dinner because I was going through a difficult time at work and she was worried about me and wanted to talk. During that conversation we somehow got around to the topic of hosting a live storytelling show. The next day I called Jolyn to tell her about this idea and she was ecstatic about it and, although busy at the time with a grad program that had pulled her away from the Strangerville podcast, offered to help produce the live show.
We pulled off our first Strangerville Live just three months later. It was a success. We were so proud of it, and frankly shocked that people came out for it. I remember in our first planning meeting one of us saying "do you think we could get 20 people to come?" That show we filled our 150-seat venue and had some people standing in the back. That support meant the world to us.
But we also learned in that first show how hard it is to host an event like this when you have no idea what you're doing. When that weekend was over I remember telling Jolyn and Meg that I didn't know if we could pull that off a second time. The set up. The planning. The story editing. The scouting. All of it was So Much.
But we carried on. There were some hiccups, but we got better as we went. Eventually we were able to hire a DJ (Richie Steadman) and we received incredible assistance from venues who wanted to help and The Beehive who valued our little project. The show was fine-tuned. And when we hosted it last year in March, I finally felt like we had brought something to our little community that mattered and that was sustainable. That night I drove home with Skylar, who teased me because I got choked up as I told him "I just feel so proud and grateful that people have been so supportive of all of this."
One week later we were told the world was shutting down because of Covid. No more shows. No more gathering. No more seeing Strangers.
Obviously there were far more important things than having to pause our storytelling show. But a part of the pit in my stomach in 2020 was carved out for Strangerville Live.
After a very long year and a half, we have decided it's time to come back. A few months ago we started planning a show for September 3 at our gorgeous new venue in Salt Lake City. We recruited our storytellers and we've been working on some truly phenomenal stories.
There has been some concerning Covid news in recent weeks and we are keeping an eye on this. But for now, we plan to host our September 3 event and we invite anyone who is vaccinated to come join us and celebrate four funny and lovely stories.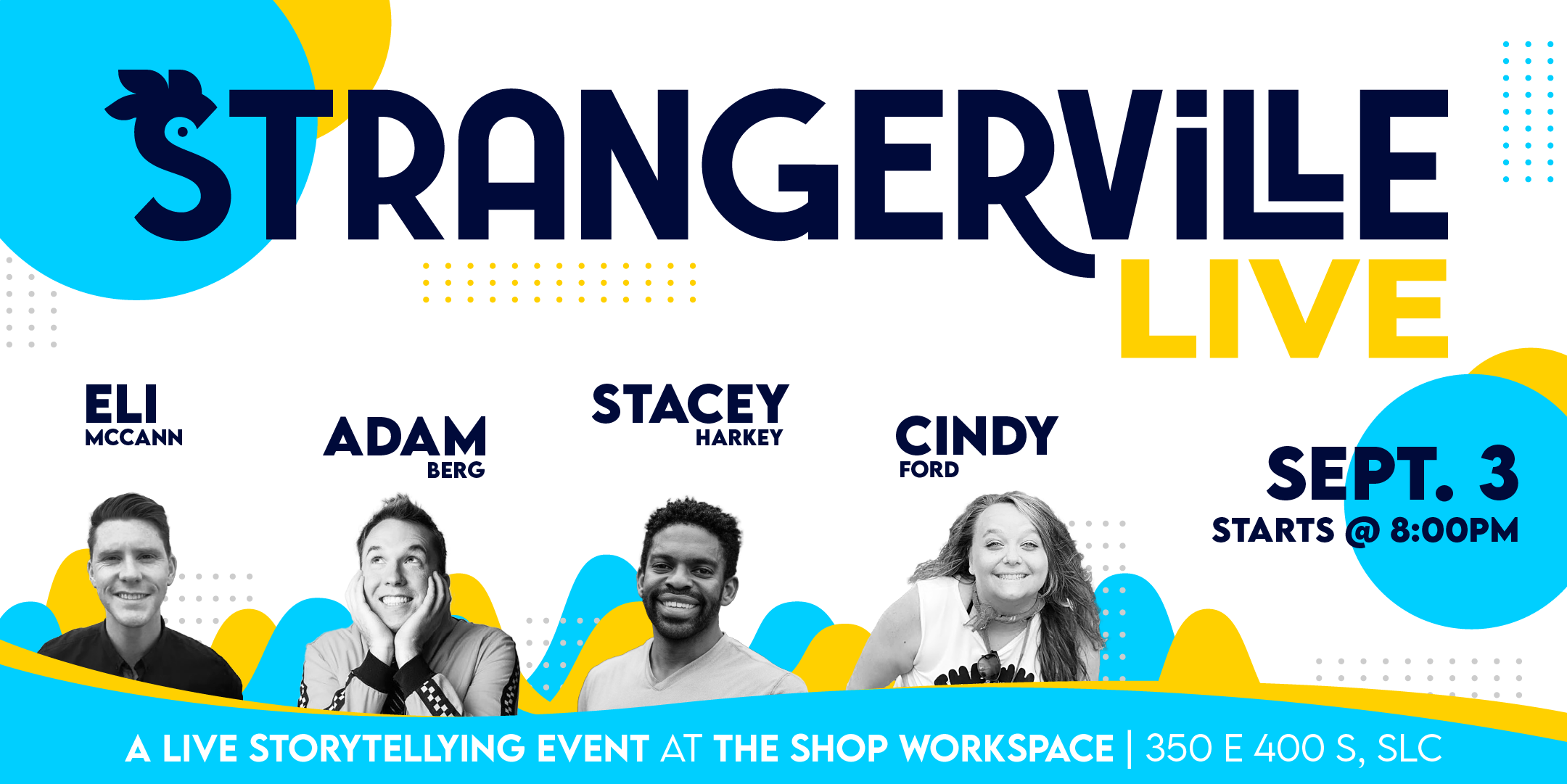 Tickets are ten bucks. You can join our Patreon at the $5 level to get one free ticket comped. Also, if you join at that level, you will have access to the entire audio of the show the following day.  
Our lineup this time includes: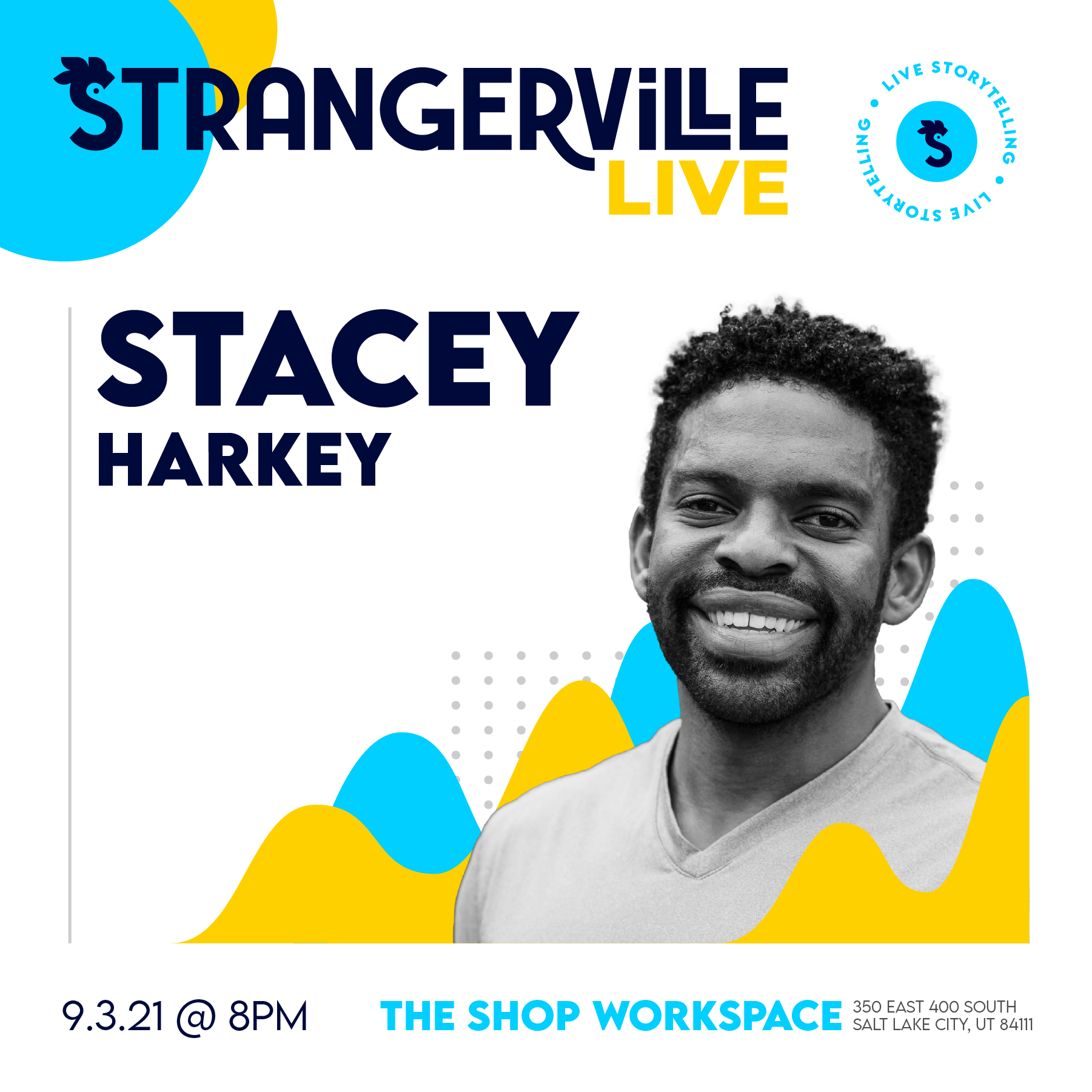 Stacey is a Strangerville all-star, having joined us previously on the Strangerville Live Stage. He is best known for his work on Studio C and JK! Studios. But he should be best known for being the inventor of the slinky.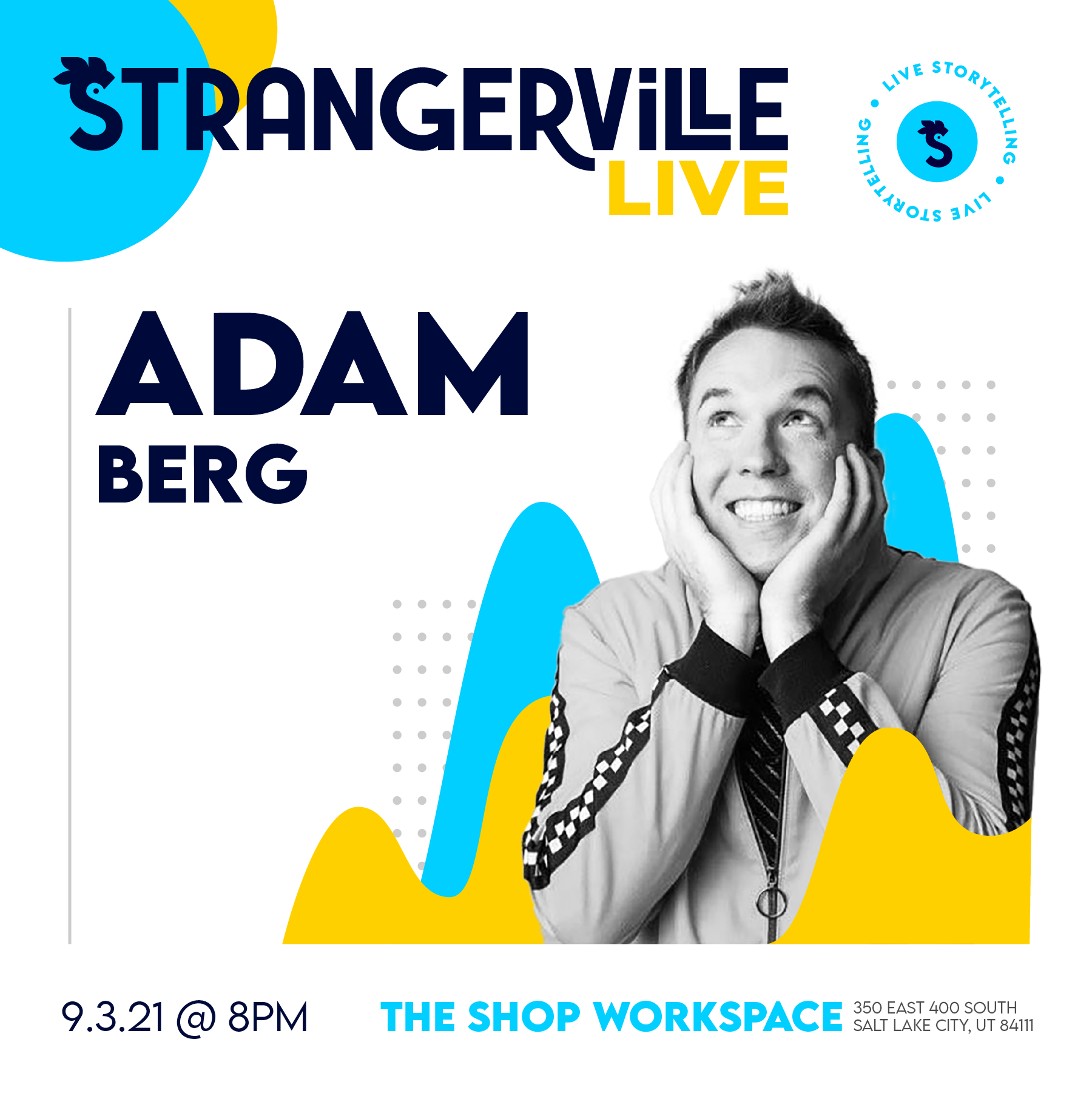 Adam Berg, also best known for his work on Studio C and JK! Studios, is an underrated hop-scotch champion, having competed in 24 elementary school quarter-championship rounds despite not having been invited to any of them.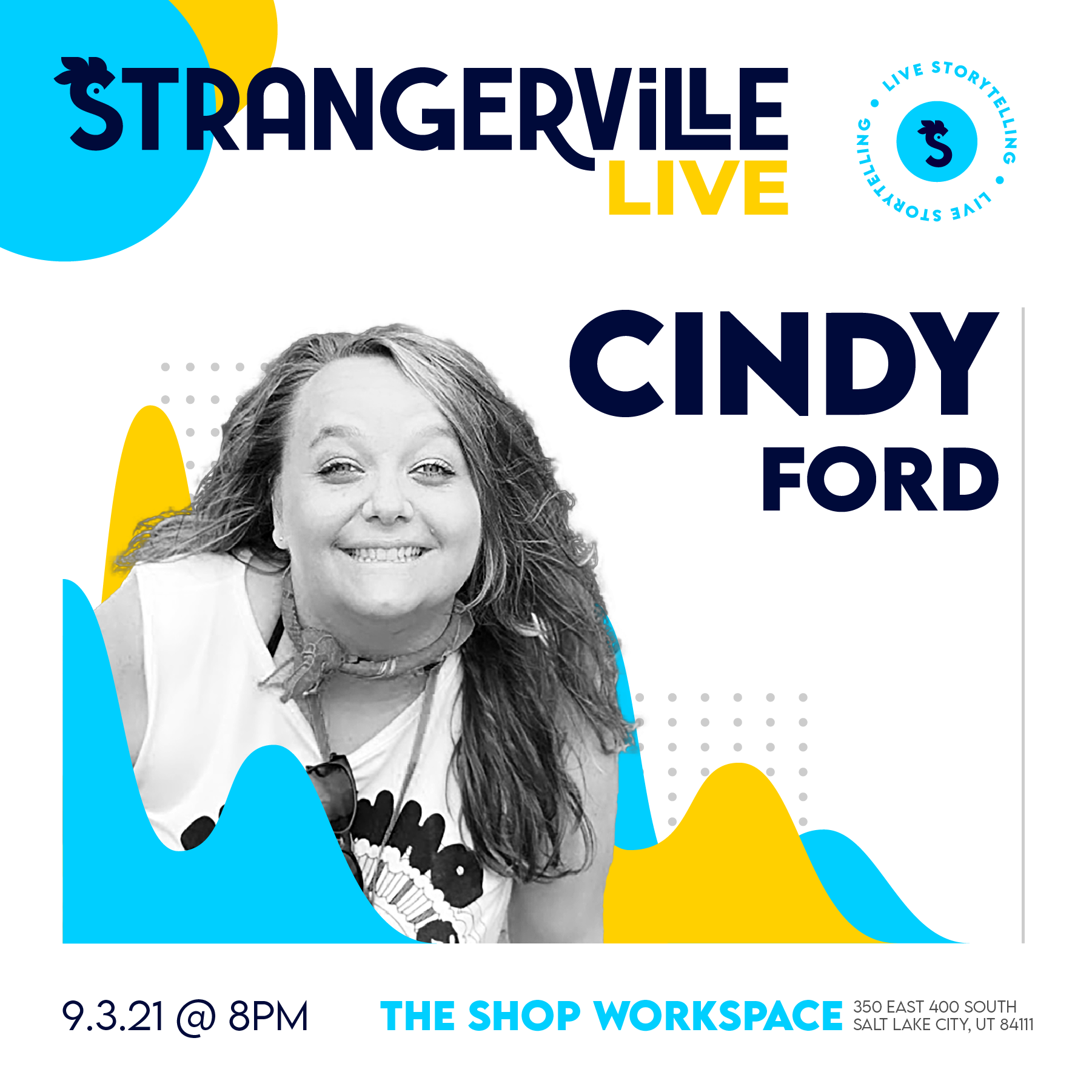 Cindy Ford shared one of the most popular stories of 2020 on Strangerville about becoming pen-pals with an imprisoned Rod Blagojevich. That's not a joke. She literally did that and shared the story on Strangerville.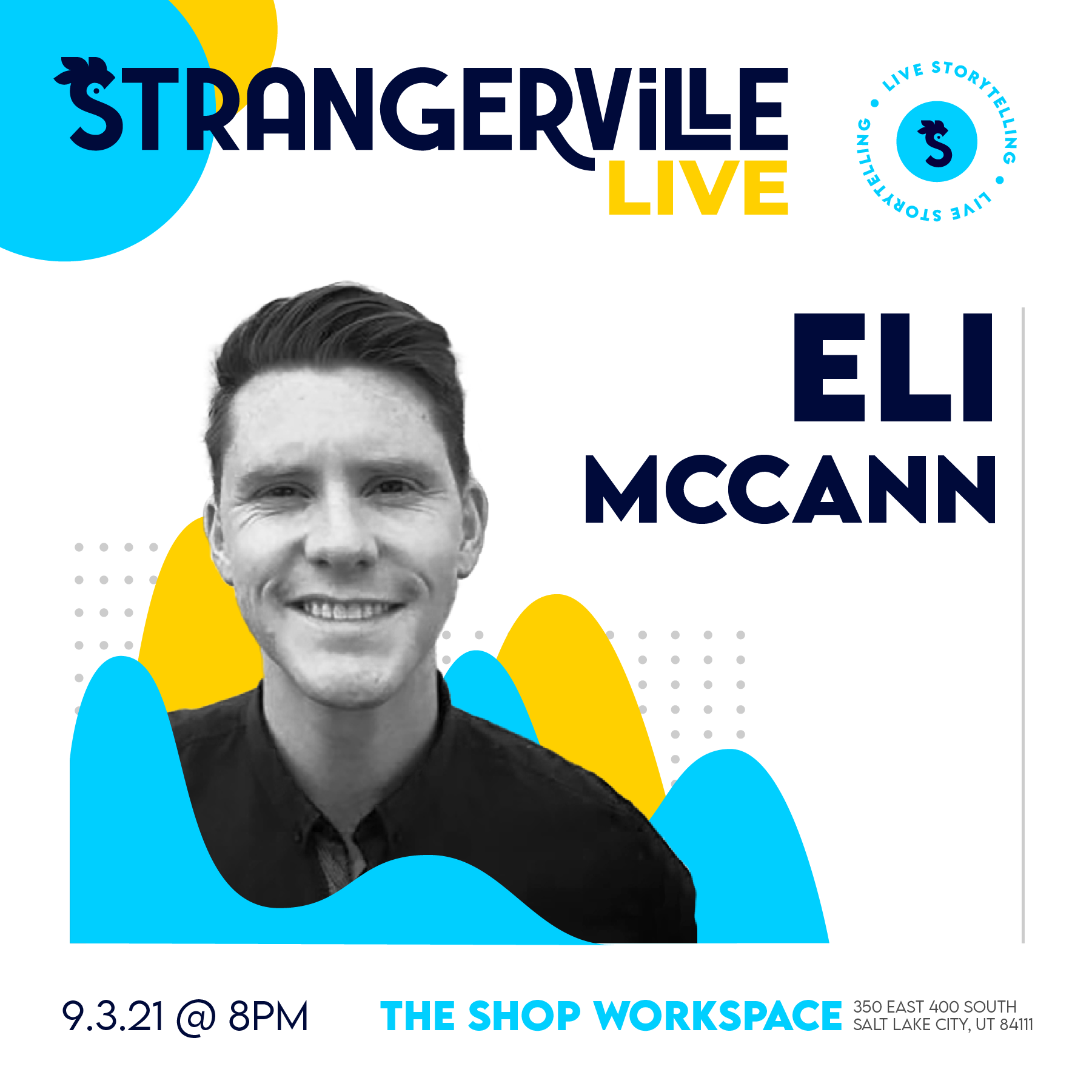 Eli McCann is outrageously hot. Also, this picture of him is four years old and he should probably update it because 2020 was hard.
Please come join us. You can get tickets here.
Since we made tickets available two days ago, we've sold about half of what we are able to accommodate, so if you want to come, I'd suggest you try to get your tickets sooner rather than later.
Also, please enjoy this week's Strangerville:
This time in Strangerville, Meg and Eli went on a hot date that ended in disaster, a playground brawl, and some other punching.
Story
Nose Bleed, by Eli McCann (music by PC-One)
Production by Eli McCann & Meg Walter
~It Just Gets Stranger