Last night I hosted the weekly Survivor party at my place (is anyone out there watching Survivor?). I'm trying to turn the party hosting into a cutthroat competition by having good food available and sucking up to all of the attendees by complimenting their hair. Mr. Disney Prince Hair (Brandt) and I alternate hosting it and every week great efforts are made to outdo the last attempt to win the affections of others.

So yesterday I decided to make banana bread. Living-in-sin-roommate, Rebecca, who swears that she can't eat anything that is considered "food" by respectable society, mentioned that I could try to make this bread gluten free. She then pulled out what I now believe was just sawdust and suggested that I replace the flour with it. So I did as she asked.

Is there a disease where your body can only process foods that have gluten in them? Because I think I have that.

And now, your Pictures and Distractions:

From my bike ride this week up the canyon. I almost died of overexertion getting to this point. Please tell me the Ironman is going to be all down hill.
My sister tried to get me to dress as Queen Elsa for Emrie's birthday party but all of my dresses were too slutty.
My friend, Shaelee, was complaining to me while I took this picture that she bought this shirt without realizing what the pattern was.
Ready for dinner company with my Mexican dishes.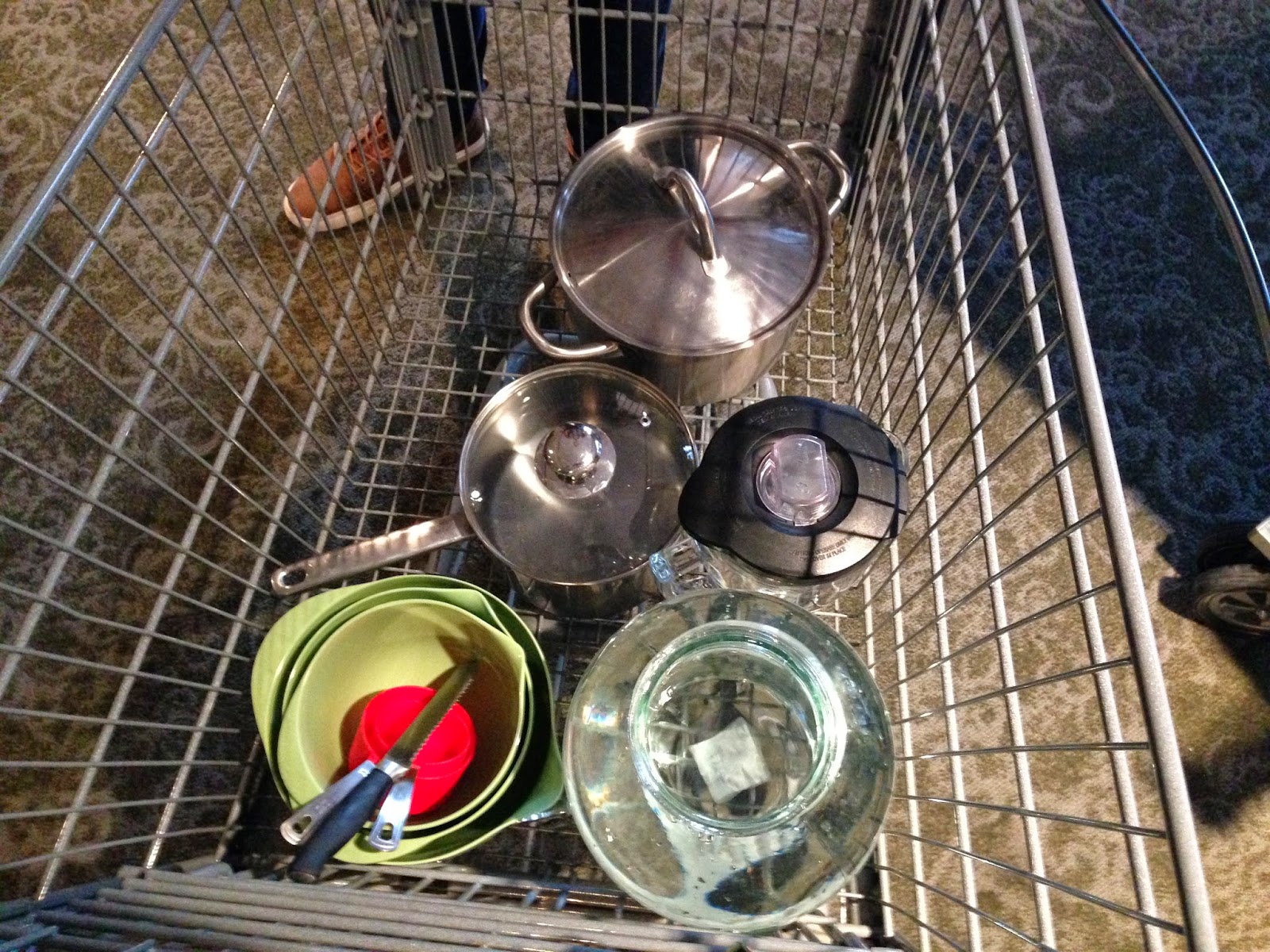 We threw a birthday party for Val in a party room in my building. Brandt and I were tasked with retrieving water. We found a shopping cart and filled everything in my apartment that could hold water and brought it back to the party. Carting this down the hall was the trashiest I've felt since every day in Palau when I walked around in my underwear because HOT.


Crap to distract you from whatever you're supposed to be doing:

A confusing Tinder conversation. Thanks, Melanie.

A dad makes action videos with his toddler. Thanks, Trisha.

Super weird Japanese gum commercial. Thanks, Peggy.

A chicken footstool. Thanks, Brenna.

Totally unnecessary use of quotation marks. Thanks, Kathleen.

Incredibly strange dog grooming. Thanks, Kim.

Really cool then and now photos. Thanks, Emelle.

Leotrix's Swedish cousin. Thanks, Jessica.

A feel good video about pranking it forward. Thanks, Josh.

Awesome classroom April Fools' Day prank. Thanks, Zac.

The worst taxidermy EVER. Thanks, Brittany.

An owl video I'll dedicate to Jolyn Metro. Thanks, Leslie.

If you would like to have something included in Pictures and Distractions, please email me at itjustgetsstranger@gmail.com.

~It Just Gets Stranger