As you know, I've been working on this four-part series on very uncomfortable Mormon films for Strangerville. Today we're releasing part three, which includes a review of some films about dating. Because I've been watching a shocking amount of really obscure content from eras now gone, Youtube has decided I'm a kind of person I'm truly not. It's been recommending all sorts of things I never knew, or wanted to know, exists.

I have gone to some very dark places in recent weeks.

The other night I came across a BYU propaganda film from 1969.





In case you didn't just watch the entire thing, I'll recap it for you: it's horrifying.

Skylar keeps hearing the sounds of these films coming from the other room and there's a decent chance he's going to leave me if I don't pull myself out of this.

Anyway, we were talking about all of this the other day and because my conversations now follow the progression of Youtube black holes, that eventually led to talking about good movies with scenes we always have to skip.

I cited as a primary example the eternal Cheer Up Charlie song from Willy Wonka and the Chocolate Factory, which no one has ever enjoyed.

Then I mentioned The Love Is Gone from The Muppet Christmas Carol.



It actually might be the worst song that has ever been written. And I'm even considering the entire bodies of work of The Black Eyed Peas and Katy Perry in that assessment.

As I mentioned this, I fully expected Skylar to shout his agreement BECAUSE WHO WOULDN'T AGREE WITH THAT but instead he did something that made me wonder if we're rushing into marriage.

He said he's never seen The Muppet Christmas Carol and that's because "the Muppets are stupid."

It's like I don't know him.

And it's not like he's too grown up for all of this. He watched Paddington 2 in November and SOBBED at the end. He now regularly tells people he thinks it might be the most important film in cinematic history.

HE'S. DEAD. SERIOUS.

I was already feeling a little nervous about the whole marriage thing because the other day he asked me what my middle name was. I screamed "ARE YOU KIDDING ME" so loudly that our house is now being monitored for terrorist activity.

Everyone knows its Whistlebottom.

Anyway, he's a wrong person about The Muppet Christmas Carol.

And I want to know which movie scenes you always skip. (After you check out this week's Strangerville).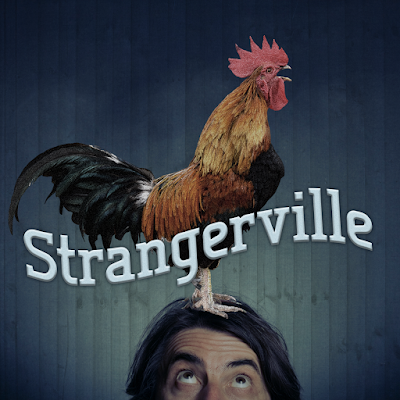 This time in Strangerville join us for part three into our series on classic cringey Mormon films, this time including a deep dive into Mormon dating.SegmentMormon Films, Part 3, Dating, by Eli McCannProduction by Eli McCann & Meg Walter

~It Just Gets Stranger