I texted Matt to let him know we were in St. George, which is about two hours from Las Vegas, where he rudely moved earlier this year, taking my sweet baby Mr. Ollie Pants with him.
Duncan was more devastated than me, actually. Or, he would have been if he understood what was going on.
"How can you do this to Duncan?" I tried manipulating Matt through my favorite vehicle of persuasion: guilt. But it didn't seem to work. And then next thing I knew, he was driving away, Ollie's face pressed up against the back window watching us slowly disappear off in the distance.
Skylar and I drove to St. George to meet up with my family who decided to spend a weekend in the red rocks of southern Utah. We might have normally made plans for a day trip to Vegas to visit Ollie, but we were strapped for time and just couldn't swing it. Even still, it seemed wrong somehow to not let Matt know we were within the general desert vicinity. Almost like it would have been a betrayal to not at least text.
Matt Facetimed me rather than respond via text to ask what I was doing so relatively close to him and to find out whether we planned to be in Vegas. The moment I spoke, Ollie sprinted across the patio where he had been lying, stuck his little inquisitive face in front of the camera, tilted his head they way he routinely does when processing new information, and then started freaking out. It was the most important compliment I've ever received.
Well, obviously Matt couldn't just leave it at that, so twenty minutes later they hopped into the car and drove to see us.
There were literal tears during this reunion.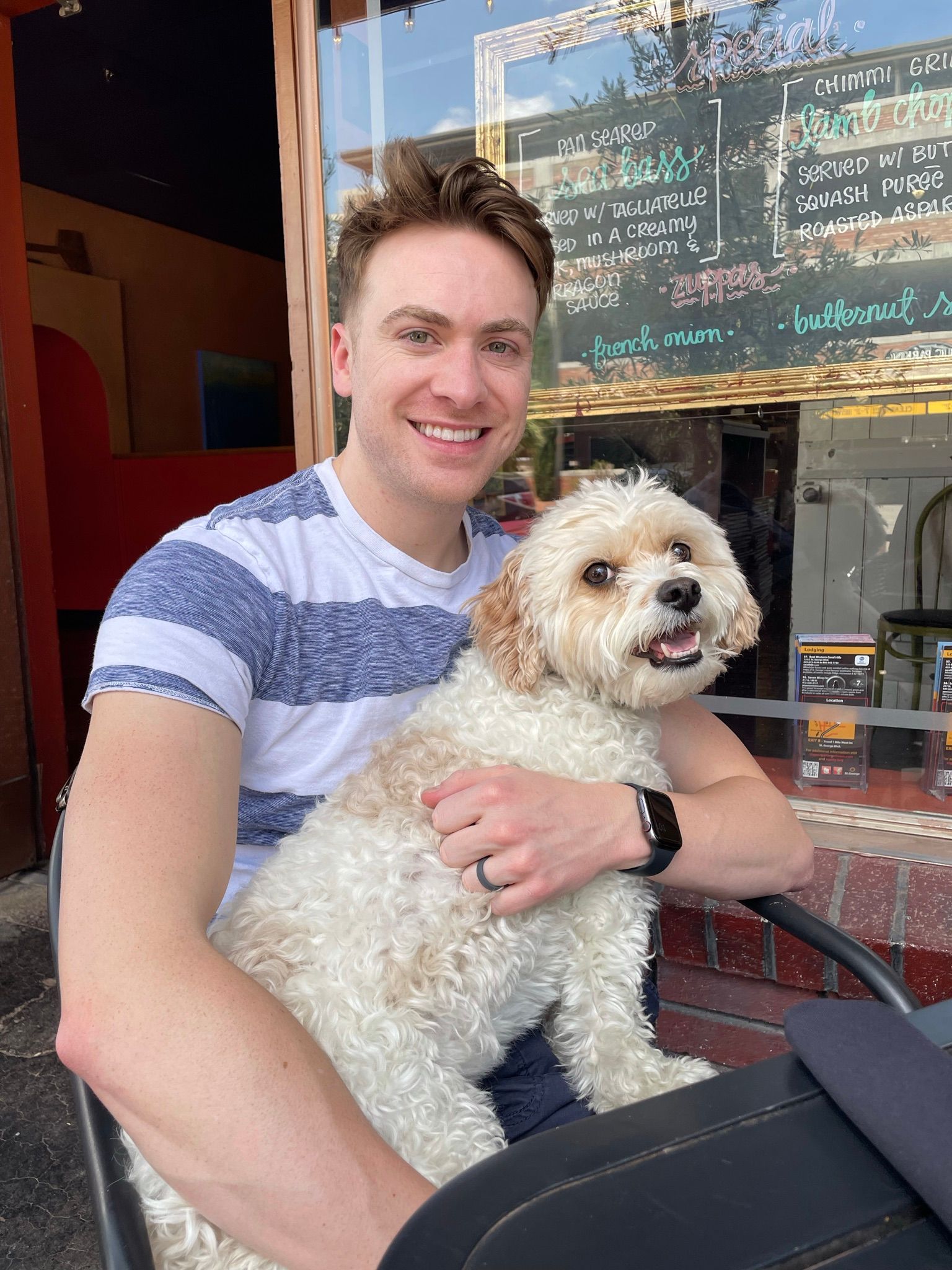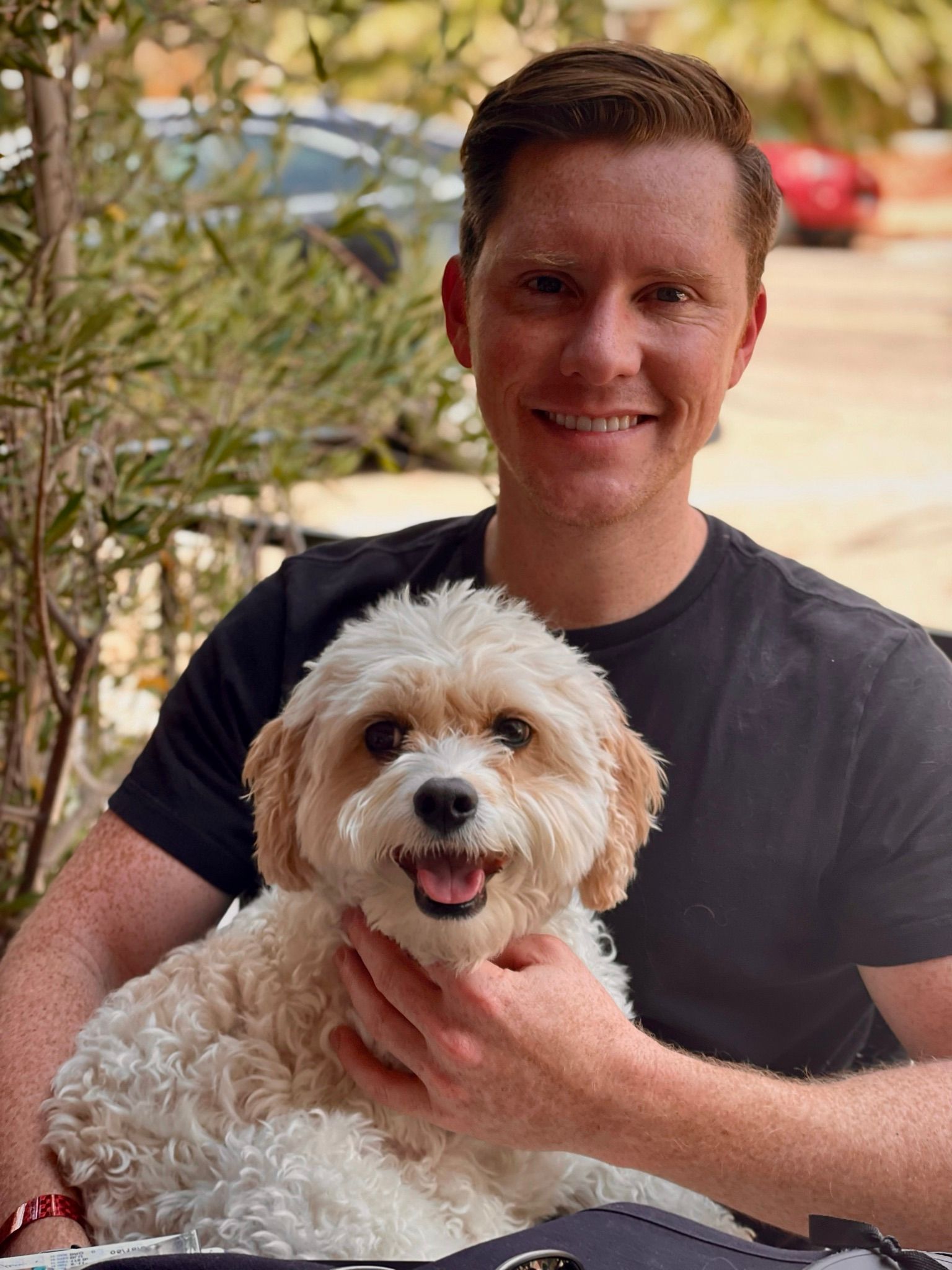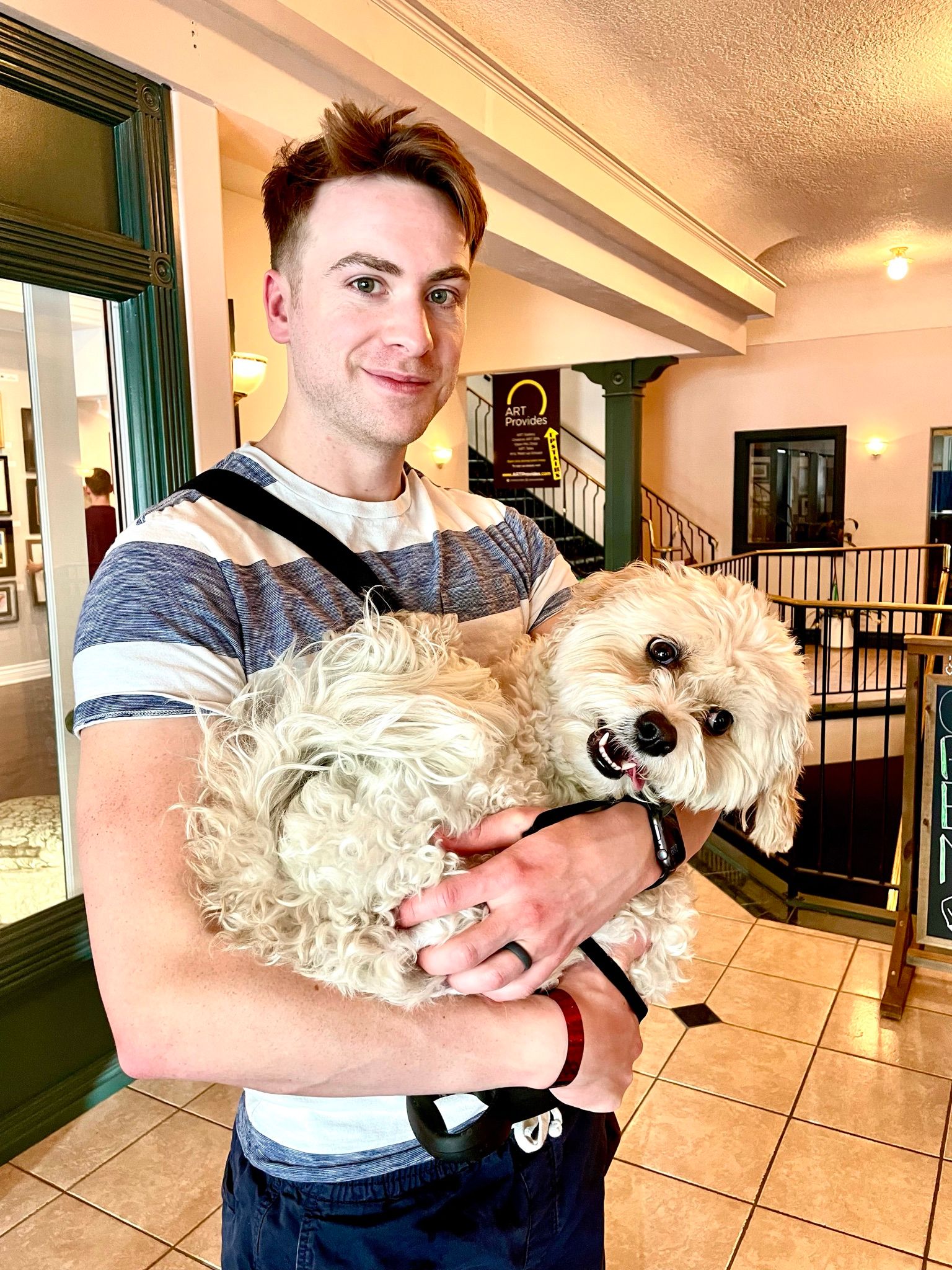 Matt and his fiancé Jace wanted to run to a store to look at suits for their wedding so Skylar and I took Ollie to a park to hang out for a bit because most stores have DOGSCRIMINATION.
So there I was, sitting with Skylar in a park and having what to me was an important and serious conversation about something or other. Skylar was literally in the middle of a sentence when it happened. I was looking down at something on the ground, maybe slightly distracted. Noticing that he had stopped talking, again, mid-sentence, I looked up to find him speed-walking, like a 90s Mormon mom at 5:30 AM in Draper Utah, away from me.
Then I realized he had—are you sitting down for this?—heard an ice cream truck.
I whipped out my phone to document this.
Sadly, they didn't have his "brand."
Please enjoy this week's Strangerville:
This time in Strangerville, Meg saw some Disney gays, Eli is a mean old man who doesn't go to his cousins' weddings, and a New York transplant navigates the confusing world of gay dating apps.
Story
Dating Apps, by David (music by PC-One)
Production by Eli McCann & Meg Walter
Join our Patreon!
~It Just Gets Stranger