You guys. I've been working like a madman this week. One hundred million bagillion hours. I wish I could talk more about my job on Stranger because CRAZY. You guys. What I do is CRAZY. Sometimes rewarding. But always crazy. Maybe I'll give a little more detail soon. But I can't help but think that I might have the strangest lawyer job on the planet.

Because I was working one hundred million bagillion hours this week, I did very little picture-taking with my phone. So, I decided to take a number of Snuggie selfies for you. YOU'RE WELCOME.

And now, your NSFW!!! Pictures and Distractions:


With creepy Christian art in the background.
Lip biting for extra appeal.
Laying down in the Snuggie.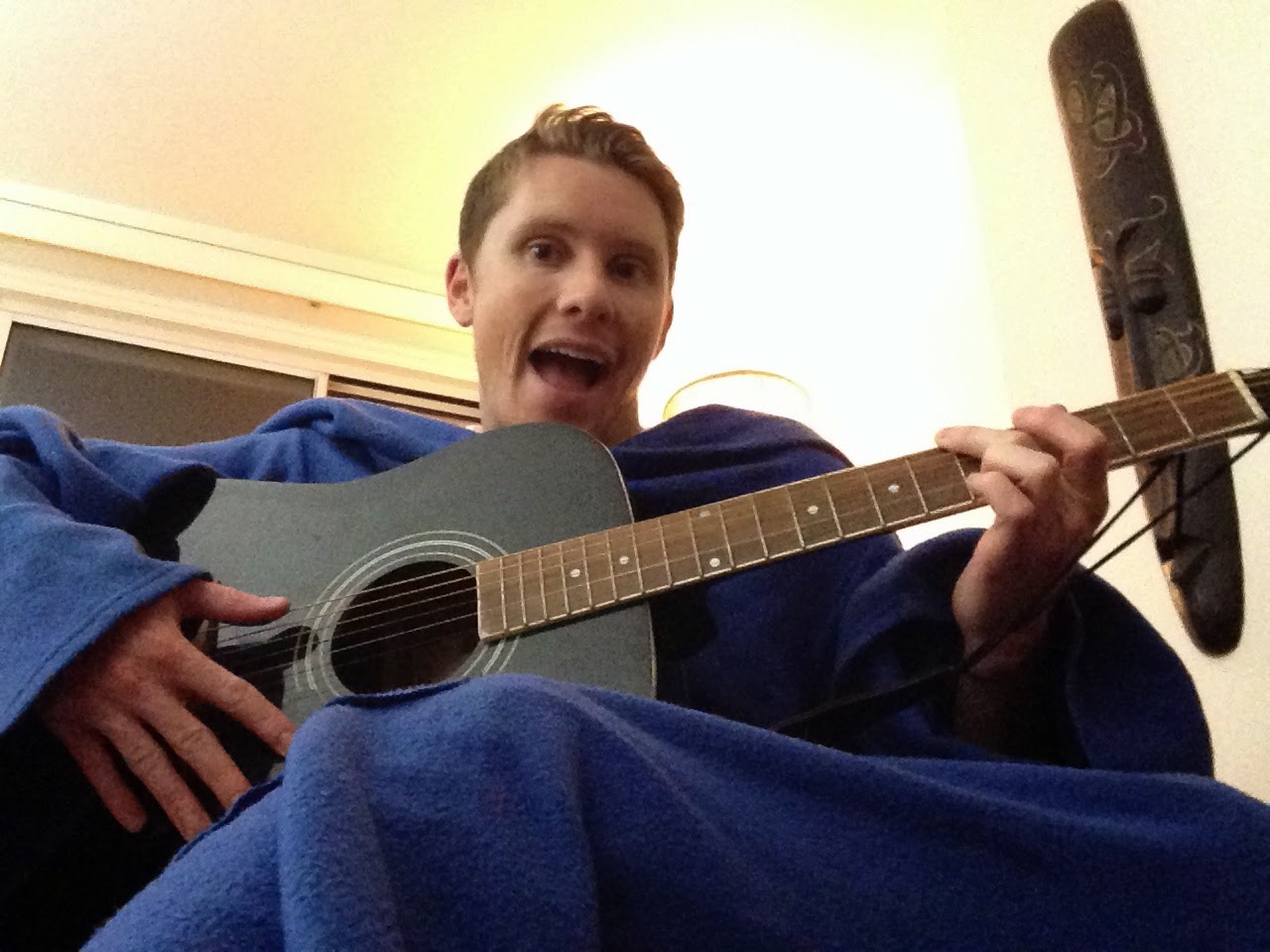 Playing the guitar in a Snuggie.
Taking a shower in a Snuggie.
Wondering if taking a shower in a Snuggie is actually a good idea.
Realizing that it is, in fact, a bad idea.
Realizing I'm also still wearing pants. In the shower.
Blow drying the Snuggie. Pretending not to be flexing.
Blow drying my pants.
Getting distracted and blow drying my hair.
Hey look! It's Tami's senior photo!

Crap to distract you from whatever you're supposed to be doing:\

AMAZING colorized World War I photos. Thanks, Sarah.

Creepy photos of Russia's creepy crumbling architecture. This is one of my favorite aspects of Eastern Europe travel. Thanks, Eric.

Dogs jump-roping. Please let this video make you happy. Thanks, Dave.

Weird Al "Word Crimes." Thanks, Nathan.

How to handle text pranks. Thanks, Esther.

All of the most ridiculous moments of Sharknado 2 in 2 minutes. Thanks, Mike.

A surprising property buy. Thanks, Angela.

More awkward pregnancy photos. Thanks, Angela--the hippest mom of the day.

Butter sculptures. Thanks, Kami.

Incredible video from National Geographic. Thanks, Jacy.

Absurd Garfield reenactments. Thanks, Brian.

Amazing trees. Thanks, Ed.

Poppies pour from the Tower of London to remember the soldiers of WWI. Thanks, Francie.

The power of makeup. Thanks, Kim.

If you would like to have something included on Pictures and Distractions, please email me at itjustgetsstranger@gmail.com.

~It Just Gets Stranger