You guys. I'm sitting in my office and for the last several hours I've been able to smell onions and it has been driving me crazy because I couldn't tell where the smell was coming from. I poked around a bit and I just discovered that it's coming from me. I smell like onions. The smell is coming from my body.

The really sad thing is that I haven't eaten or touched an onion in many days.

And now, your Pictures and Distractions:

Wade and I pruned some of Rebecca's trees while she was out of town last week. Before and after shot of one of them.
And then we stole things from her yard and brought them home.
Corey has been waiting YEARS for this request.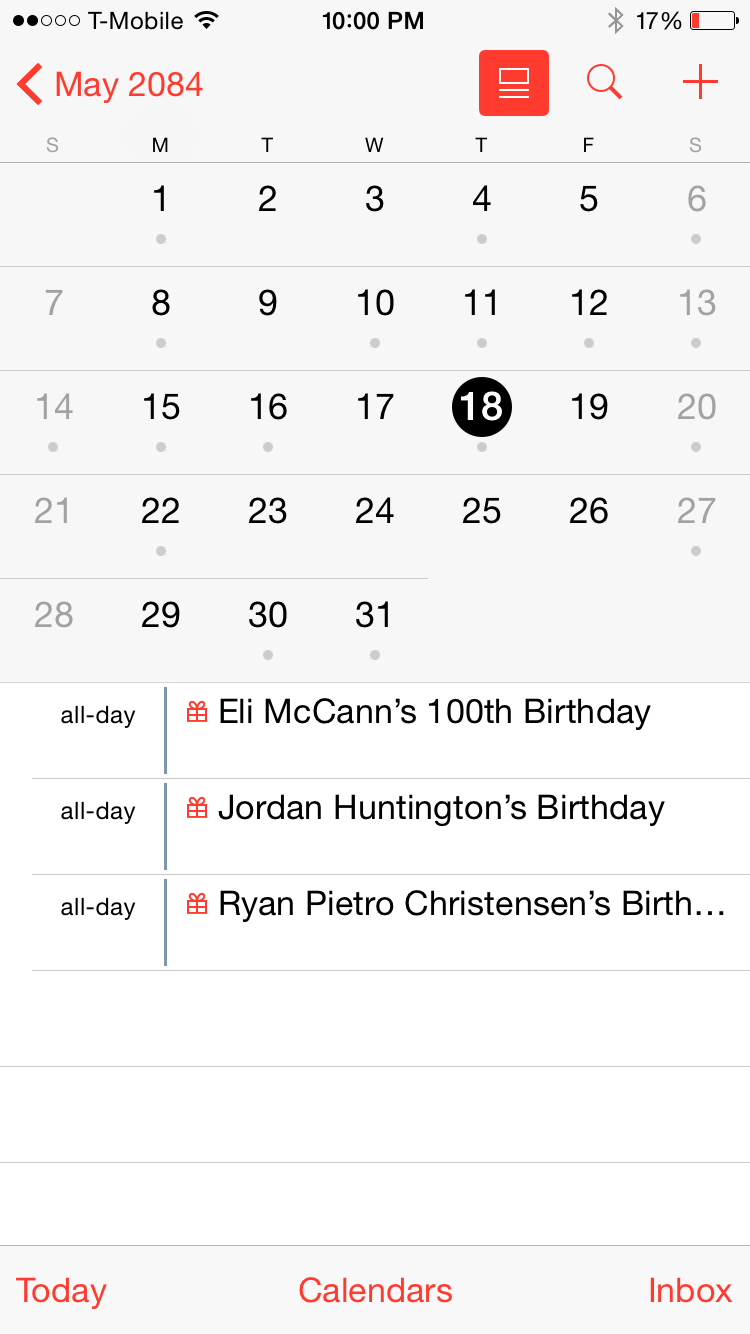 I posted this on the Instagrams because I was surprised that the iPhone calendar went out this far. @shelbs_purvis responded that this motivated her sister to find the limit. She apparently made it to the year 3995, her 2000th birthday, before giving up.

*****Stranger Pictures of the Week
A blurry and horrifying picture found by Star in some old family albums.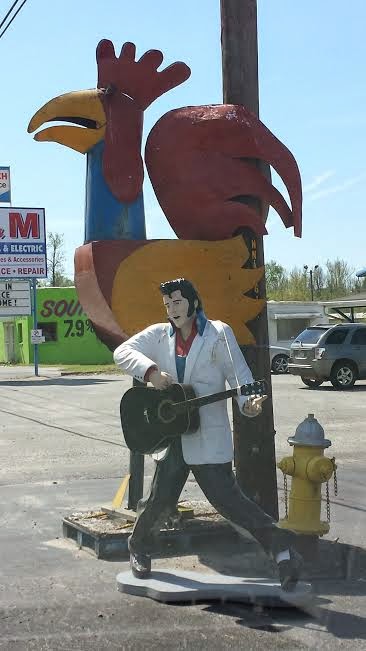 Spotted just outside of Macon Georgia by Sarah.


Crap to distract you from whatever you're supposed to be doing:

Be sure to take a gander back at the amazing comments from earlier this week on "back in my day."

How to behave during a massage BECAUSE SOMETIMES IT'S CONFUSING OK?! Thanks, Chelle.

A brief history of Palau. Thanks, Sarah.

Some interesting bike paint. Thanks, Stephen.

Child prodigies on Clickhole. Thanks, Gavin.

Two doors to choose from. Thanks, Mandy.

Why are humans so afraid of spiders. Thanks, Tom.

Gay conversion therapists on The Onion. Thanks, Tyler.

Beware of the manatee. Thanks, Justice.

Please follow us on the Facebooks and on the Instagrams.

If you would like to have something included on Pictures & Distractions, please email me at itjustgetsstranger@gmail.com.

~It Just Gets Stranger