You guys.

Are you sitting down? Are you in a padded room? Have you taken your Xanax? Is there someone around to restrain you?

You guys!

PIONEER DAY IS THIS WEEK!!!!

And now the July 24th Pioneer Day is even more special because it is also Tami's birthday!

I can't believe she's one already. So many hair styles in such a short amount of time.

In case you live under a rock and are somehow unaware of THE GREATEST HOLIDAY OF ALL TIME IN THE HISTORY OF ALL THE HOLIDAYS DURING WHICH THERE IS A PARADE AND SANTA ROLLS DOWN THE STREET IN A RECLINER: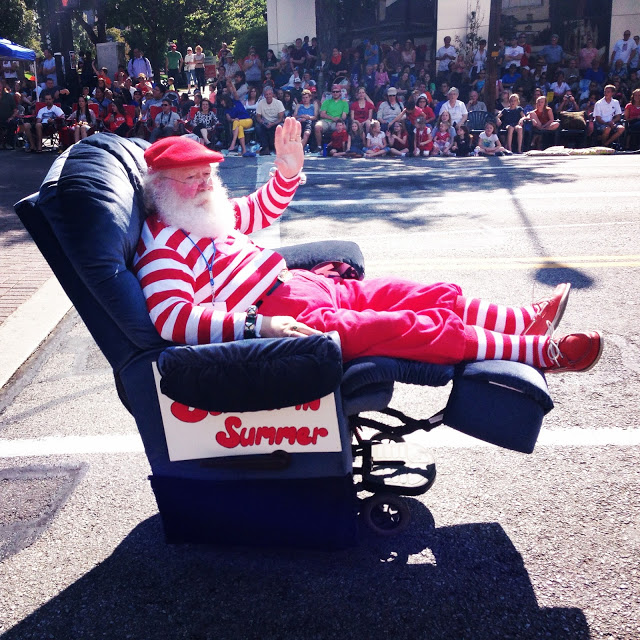 In case you are somehow unaware of what this glory is, let me enlighten you.

Pioneer Day is a Utah State holiday during which Salt Lake City SHUTS THE HELL DOWN. It celebrates the day the Mormon pioneers made it into the Salt Lake Valley and established our great city. And in Salt Lake City, we do not mess around in celebrating this holiday. There's a giant parade, covered wagons, dancing in the streets, a gigantic marathon, festivals, and a huge firework show.  I've heard people refer to the 4th of July as "Pre-Pioneer Day."

Wikipedia says it best: "While the holiday has strong links to the LDS Church, it is a celebration of everyone . . ."

You guys. It is a celebration of EVERYONE! That means you! WE ARE CELEBRATING YOU! Tami has been making refreshments for everyone all week in anticipation!

To the outside world, it might look like a schizophrenic holiday. Some Mormons march down the streets in pioneer clothes to commemorate the pioneer sacrifices. Some people refer to the holiday as Pie-n-beer Day and they spend 12 hours bar hopping and eating pizza.

But one thing is for sure. EVERYONE is happy on Pioneer Day. There is truly no reason to be anything but happy when children are singing "Utah! This is the Place!"

Take a moment, if you haven't done so recently, and refresh your memory of this triumphant song and hand actions by watching this video. And rest assured, I will be performing it in its entirety ALL DAY LONG.

If you can make it through that video without smiling and wanting desperately to come to Salt Lake City and celebrate with me, well then I GUESS THIS ISN'T EVEN AMERICA ANYMORE.

It's going to be the greatest Pioneer Day of all time because every Pioneer Day is the greatest Pioneer Day of all time. That's just how Pioneer Day works.

So please join me in giddy celebration this Friday.

Tami even bought a new pioneer bonnet for it.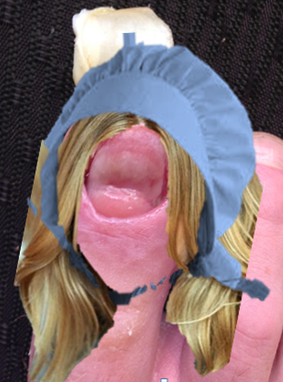 ~It Just Gets Stranger