First, an exciting announcement: I'm pregnant.

Ok. I'm not pregnant. I just haven't used that never-was-funny-in-the-first-place-why-is-it-a-repeat joke in a while. Although, it's kind of truer today because I was in a car for six hours and I had to pee so much that I swear I actually started having contractions.

I know what those are since I've recently experienced the full range of parenthood and every single responsibility that comes with it because I adopted my puppy in February.

Where was I. Oh, yes: an exciting announcement that has nothing to do with my nonexistent ovaries.

We are hosting a second Strangerville Live show in Salt Lake City, at Impact Hub, on Friday May 12,  at 8:00 PM.

Our next show will feature the following four storytellers:

1. Sara Hanks: TV & Jelly contributor, former writer for Feminist Mormon Housewives, occasionally shakes head disappointingly at me during TV & Jelly Podcast recordings.

2. Craig Hanks: Host of The Legendarium Podcast, TV & Jelly contributor, possesses enough Zelda materials to end all dating for everyone.

3. Rachelle Young Pearson: Strangerville storyteller (The World of Guardians--the grandma bed-making story), overworked mother, once got me put into detention in the 8th grade and I have never forgiven her for this.

4. Eli McCann: The guy who started this announcement by telling you he's pregnant.

We'll have music, good company, bad company, all the kinds of company, appearances by the ever lovely Jolyn Metro and Meg Walter, and a nervous Bob & Cathie on the 7th row, wondering if their offspring is going to embarrass them.

Please get your tickets today at the below link. We understand that last time the site we used for tickets apparently charged you like a $700 service fee, plus your first-born child. So we're using paypal this time, even though it looks jankier.

Like last time, we have a limited number of seats, so please get tickets now.





(You may get a message saying tickets are being sent to you. You do not need to bring a ticket with you to the show. You can check in by your name at the door.)
Also, in case you needed any further motivation to come to our show, Skylar spent an unfortunate amount of time making this.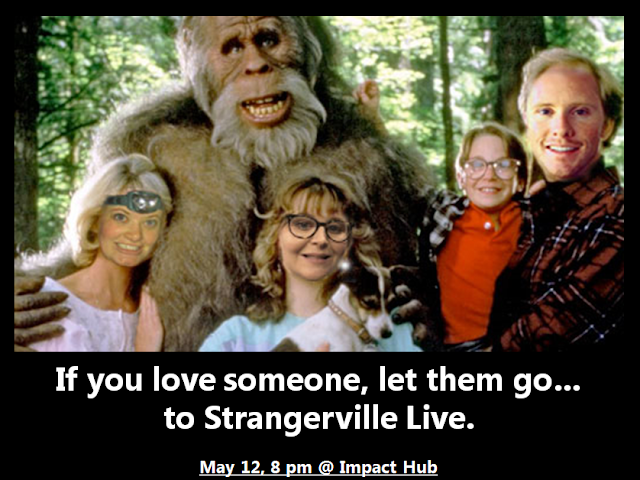 Then, for reasons very unknown, he spent an even more unfortunate amount of time making this one: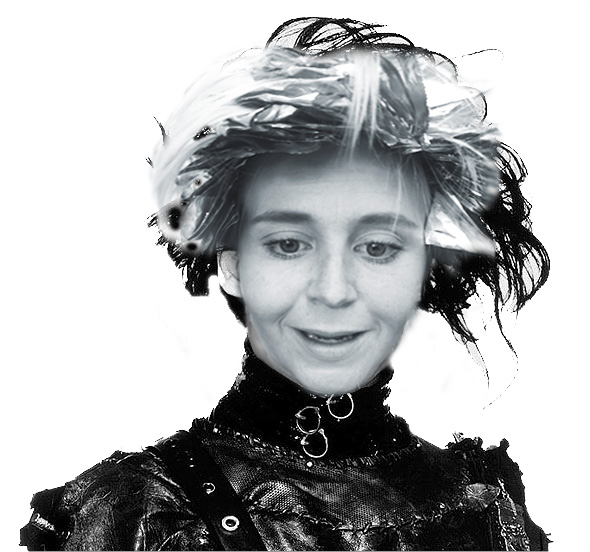 Eli: What is this for?

Skylar: Megward Scissorhands.

Eli: But why?

Skylar: Because it's like Edward Scissorhands but instead it's Meg--

Eli: No, I understand that. But why did you make it? What's it for?

Skylar: Because it's Megward instead of Edward.

Eli: How much time did you spend on this?

Skylar: Only like 2 hours.

Then he went on this whole thing about how Meg has a "flawless face" and "I know because I looked at this picture for 2 hours" and "look at that bone structure" and now I think Skylar may start a cult and it's all thanks to Photoshop.

So yeah. Come to our show please. And bring friends.

~It Just Gets Stranger