A barely-exaggerated transcript of a conversation that happened today at work:

Woman: What are you wearing?

Eli: Oh I see what this is! Brianne put you up to this! Listen, I can wear the same t-shirt two days in a row. That doesn't make me a bad attorney.

Woman: But--

Eli: Not everyone has to wear a suit all the time. Get with the picture. This is 2017, ma'am.

Woman: I mean--

Eli: And another thing! What makes you think it's ok to walk up to someone and criticize the way they choose to dress?! Do I ask you why you're wearing those shoes?!

Woman: No--

Eli: Exactly! I leave you alone! I don't judge you for looking like a homeless person in a work environment so why do you think it's ok to judge me?!

Woman: I just meant--

Eli: MY RIGHTS ARE HUMAN RIGHTS AND HUMAN RIGHTS ARE MY RIGHTS!

Woman: I'm asking--

Eli: MAYBE YOU SHOULD GO READ UP ON A LITTLE SOMETHING CALLED THE BILL OF RIGHTS!

Woman: But--

Eli:AS I WALK THROUGH THE VALLEY OF THE SHADOW OF DEATH--

Brianne: WOULD YOU SHUT UP!? SHE'S ASKING YOU WHAT COLOGNE YOU'RE WEARING!

Eli: Oh. Really?

Woman: Yes. I just noticed you smell good so I was wondering what you're wearing because I want to buy my husband some new cologne.

Eli: Oh. Wow! I'm so flattered! I don't even know what to say!

Woman: Well, what cologne are you wearing?

Eli: Oh, I don't know. This isn't my shirt.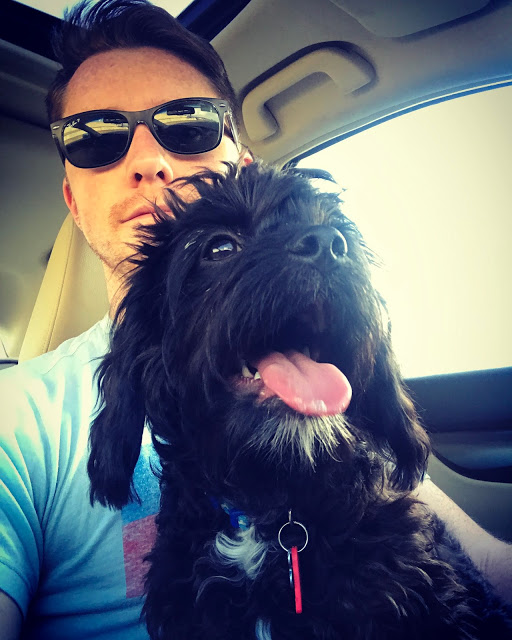 I sometimes think I spend so much time having conversations with a dog that it's making me bad at conversations with people.

~It Just Gets Stranger