I have a special treat for you today for a lot of reasons.

So a few months ago I wrote that thing about how I was watching Ollie and Duncan and they both ran into the dorms at the college by my house and the door locked behind them. Then you guys were all like "I'VE HAD THE WORST EXPERIENCES BABYSITTING CHILDREN" so I decided we needed to have a Strangerville episode about it.

This episode includes contributions from Amy Rose AND The Suzzzzzzzzzz. My niece, Emrie, also showed up for what might be the funniest conversation I have ever witnessed in my life.

You guys. I'm not kidding. I actually thought I was going to hurt myself during this interview. Even Meg, who never ever laughs no matter what ever, was leaning against a wall, with tears of joy coming out of her eyes.

You need to listen to this.

Meg's daughter, Ivy, makes an amazing appearance.

We also had my sister Krishelle and local storyteller Rachel Miller. I didn't mean to "the Professor and Mary Ann" their contributions. (Did that joke make sense? I'm leaving it.)

AND, we incorporated some of your babysitting horror stories that you shared with us on the social medias.

Check it out and let us know how you like it. I think you won't regret it.

We are so thankful for the wonderful contributions to Strangerville this month. We are especially thankful to our sponsor, Silicon Slopes, who has already been an amazing support and partner to Strangerville. We look forward to working with Silicon Slope for eleventy years to come.

And finally, if you would like to support Strangerville, we welcome you to consider becoming a Strantgerville Patron. And if you are interested in any sponsorship opportunities, please shoot me an email. We would love to have you. Unless you are a murderer.

If you don't want to/can't be a Patron or pay the $900,000 monthly sponsorship fee, one of the most important free ways you can support Strangerville is to share it with others and send us your stories. We beg you without pride to do those things.

That's all. We love you and thank you for your awesome support, in whatever form.

Please enjoy!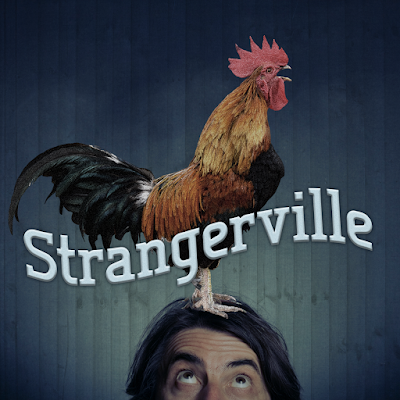 This time in Strangerville, babysitters share their worst nightmares. An aunt and a niece recount a series of unfortunate events on bath night. A teenage girl has to call in law enforcement to help scare a problem child. And a young mom learns what it's like to manage an army of neighborhood toddlers. Stay tuned, and enjoy a quick dip into the babysitter's club with us.Intro, by Amy Rose
Water Tsunami (18:22), by Krishelle and Emrie
Cuffed (35:02), by The Suzzzzz
Poison Control (48:28), by Rachel Miller
Some music from this episode provided by Ben Sound. Production assistance by Jolyn Metro. Produced by Meg Walter and Eli McCann. Contributions by Ivy Walter.


~It Just Gets Stranger