If the title to this post is clickbate for you, then PERVERT.

But for real, today we are releasing our first Strangerville episode of 2018 and we are doing things a little differently around here this year. I guess you could say this is sort of like THE YEAR OF NEW.

Nailed it.

Check out the episode at the bottom of this post and let me know what you think of the new format. It was sort of Meg's brainchild. And she was using her scary dragon voice when she suggested it and I always just go along with what she suggests when she's using her scary dragon voice. Her scary dragon voice is 120% of the reason why I helped her write this recap last week. And then someone somewhere on the Internet shared that recap and said that Meg Walter has started collaborating with her "husband" to write these things and then Meg sent me a screen shot of that post and was like "WE NEED TO FIX THIS I DON'T WANT ANYONE TO THINK I'M MARRIED TO YOU" which was a lot more offensive than she predicted.

Where was I? My brain is a little fried today thanks to a total cake-tastrophy that happened all. afternoon. Story on that to come later this week. Teaser: my family now has reason to stop talking about my 2013 Robitussin pie.


Until then, please do us a solid and enjoy the below episode.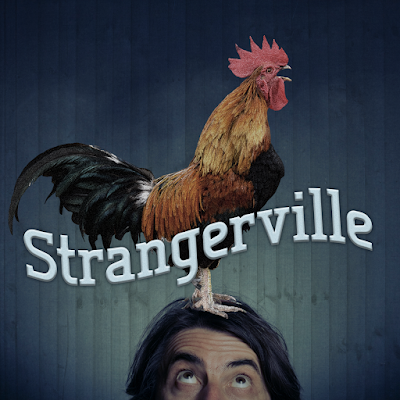 This time in Strangerville we kick off our new format for 2018 and bring you our first story for the year. In this episode, Meg and Eli clear the air on the "Thanksgiving pecan incident," a woman has a scare while babysitting a boy with special needs, and, of course, some TV is discussed.Story: "Sliced Bras" by MeganProduction by Meg Walter and Eli McCann



~It Just Gets Stranger