Eli: We can't leave the house until we go through the pile of sheets in that closet and get rid of any we haven't used in six months. I'm sick of looking at them!

Skylar: Oh great.

Eli: Oh great what?

Skylar: You've chosen the Thing To Get Arbitrarily Angry About for the day.

Eli: What are you talking about?

Skylar: Yesterday it was that you couldn't find your favorite shirt because our drawers were "too messy."

Eli: WAS I WRONG

Skylar: You were wearing the shirt when you freaked out about it.

Eli: Well that probably wouldn't have happened had the drawers been organized!

Skylar: The day before that you couldn't focus on anything else until I promised to stop calling it "Barnes & Nobles."

Eli: I REFUSE TO HAVE PEOPLE IN MY LIFE WHO ADD UNNECESSARY Ss ONTO WORDS OR WHO PUT APOSTROPHES IN THE WRONG PLACE

Skylar: Then there was the fight about my new license plate cover that is somehow "ruining" your life.

Eli: I drive your car to work sometimes, Skylar!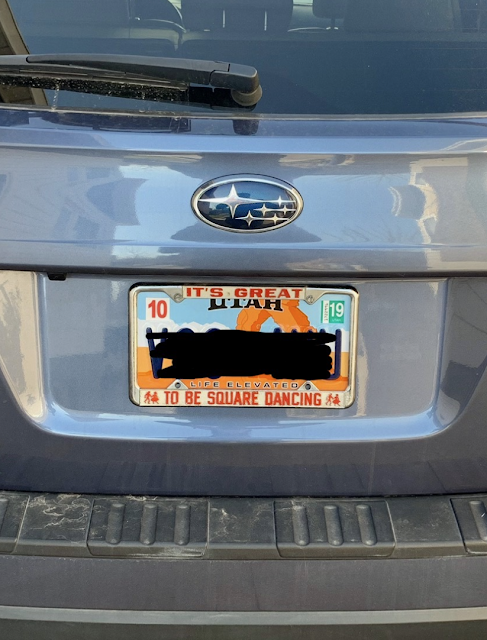 Skylar: You should be proud!

Eli: YOU DON'T EVEN SQUARE DANCE

Skylar: MAYBE I'LL START NOW THAT I HAVE THE LICENSE PLATE COVER

Eli: YOU CAN'T BECAUSE I'M TOO OUT OF SHAPE TO FIND A NEW BOYFRIEND NOW

Skylar: Oh, and on Sunday, out of nowhere, you freaked out about how we leave shoes by the back door.

Eli: What if the queen visited us and tripped on them and died!?

Skylar: Last Thursday I got a very stern lecture about only using the lamps in the house and never turning on the ceiling lights.

Eli: IF I DON'T HAVE FLATTERING LIGHTING I HAVE NOTHING JUST WAIT UNTIL YOU'RE IN YOUR 30s YOU WON'T FEEL IMMORTAL FOREVER

Skylar: Two weeks ago, you passed down the new edict that we shall never again leave anything else on the bathroom counter.

Eli: It's a good thing I made that rule!

Skylar: What are you talking about? You broke it the very next day and never mentioned it again.

Eli: ONLY BECAUSE I FORGOT AND I ONLY MEANT FOR THE RULE TO APPLY TO YOU ANYWAY.

Skylar: Immediately abandoning the plan is pretty typical. None of your new rules survive the day they are declared.

Eli: They would if you would make them the most important thing in your life like anyone who really loves me would do.

Skylar: And now, suddenly, if those sheets in the closet they've occupied for four years are not immediately removed, you can't enjoy your day.

Eli: What's your point?

Skylar: I'm just noting your panics are a moving target.

Eli: And?

Skylar: And the moment I think we've finally fixed everything that could possibly trigger your ire, you pull the rug out from under me and melt down about something else.

Eli: That reminds me! THE RUGS ALL NEED TO BE CLEANED LIKE YESTERDAY

~It Just Gets Stranger