I've been going through this phase for the past couple of years called "getting fat and aging" and apart from all of the fun parts, like eating and tv and lying on the floor after work having my servants pour candy into my mouth until I'm unconscious, it hasn't been great.

When I was 22 and eating enough calories every day to solve world hunger while simultaneously complaining that skinny jeans were too baggy on me, grownups (AKA, people between 30 and 55, which to me were all the exact same age) used to say variations of "enjoy it while you can because one day a grain of sugar will land on your face and then they'll have to remove your body from your house with a crane."

Remember those times? Remember when you could drink a gallon of cyanide while soaking in a tub of lard without sleeping for a week and the only effect any of that had was that it somehow made your skin glow?

Now if I turn on a cooking show for more than 3 minutes, I can't wear any of my belts anymore.

A few weeks ago I was lamenting the fact that all of my dress pants are too tight on me to button up and I said the words "I'M A FAT LARD FACE WHO DOESN'T DESERVE HAPPINESS," to which Skylar thought the appropriate response was a very sincere "you do too deserve happiness."


He's in a lose/lose situation. Every time I say I want to start eating more vegetables and less baked goods and he expresses any amount of support, I depose him as a hostile witness, demanding to know why he can't love me the way I am. If he doesn't express support, I pester him to know why he doesn't want me to live a long life and who is his side piece and I want a prenup.

It's gotten to the point that as soon as I start forming a sentence that he can tell is going to be about food, Skylar sprints out of the room and hides.

Basically I'm terrible to date and I'm not even fit anymore so I'm not totally sure what's keeping him around but I think it has something to do with how much he hates moving.

So the other day I decided that maybe I needed to try something new. When I was younger I used to do a lot of speed workouts on the track and these tended to make me feel pretty good, plus there's all the shame from the other people out running and if growing up as a closeted gay child in Utah taught me one thing it's that shame is incredibly healthy and it never has any negative consequences for anyone.

I went to a track at a high school down the street from me. I was so brave because it was freaking cold and very snowing. Salt Lake City has turned into Christmas this week.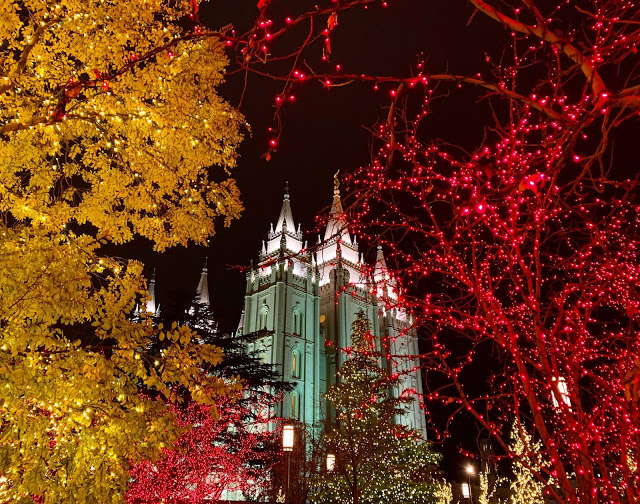 Walked past ol' T dawg the other night.
The high school girls soccer team was having practice on the field.

At some point in the past few years I transitioned to this age where I feel like I am immediately presumed to be a predator until proven otherwise whenever I'm near teenage girls. This makes me so uncomfortable that when I arrived on the track I wished I had a sign on me that said "Don't worry. Big fat homo."

In any event, the girls soccer team taking center stage was actually very positive for my track workout because I assumed that all of them were Regina George, which made me extra resistant to stopping and walking at any moment for fear that I would be mocked by a bunch of teens half my age who were most definitely not at all paying attention to me.

I made it through. I even felt fast a couple of times. The yelling from the soccer coach, although not directed at me, was sort of motivating.

I finished right around the time the girls were wrapping up. I gathered my things and walked past them on the way out.

They were popping open a box of donuts, all of the girls gathering around to grab one.

I resisted the urge to yell, "enjoy it while you can!"

And now, please enjoy an embarrassing bathroom story from one of your strangers: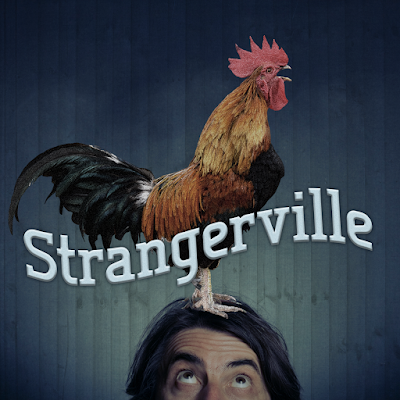 This time in Strangerville, Meg has a meltdown about pregnancy. And a young woman gets more than she bargained for while meeting a new boyfriend's family for the first time.StoryHairbrush, by Jessie ThurstonProduction by Eli McCann & Preg Walter

~It Just Gets Stranger