Last week was Thanksgiving.

Cathie forced the children to dress up as Pilgrims and Indians.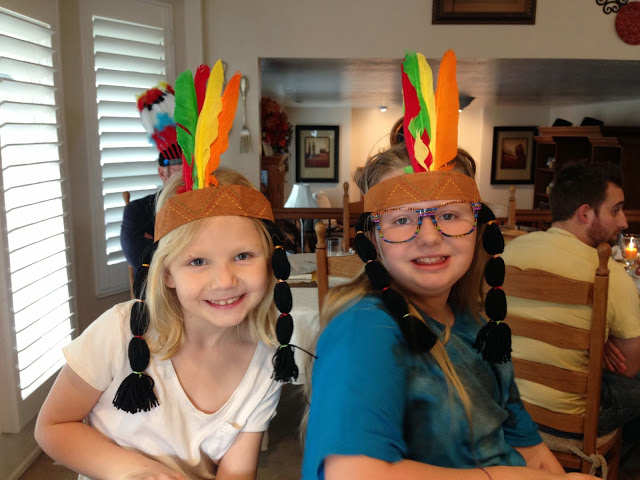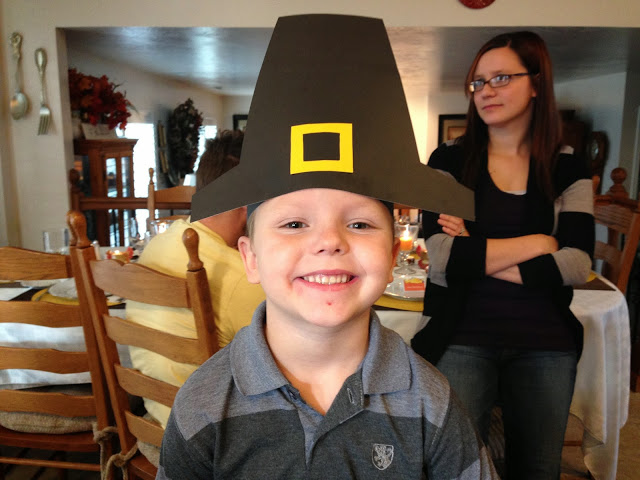 And then she made Bob wear this all through dinner.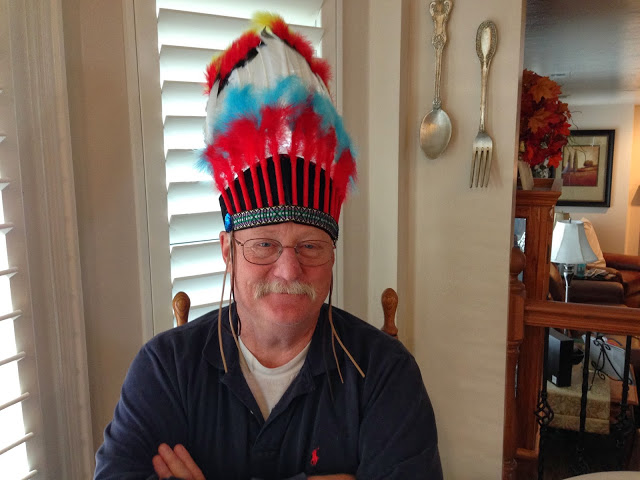 But she took her turn, too. And in public.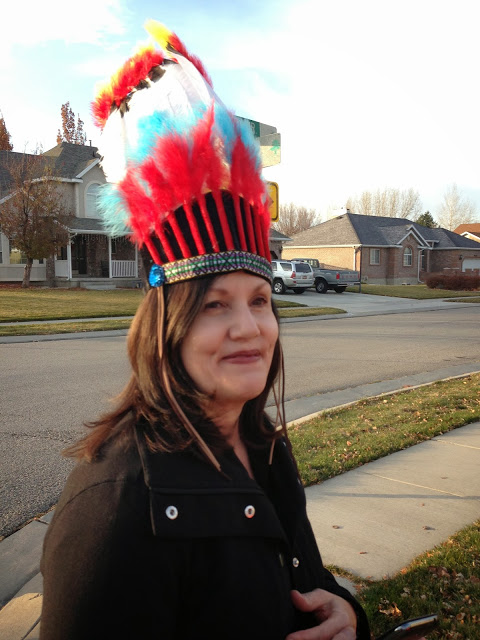 And we were proud of her when at the last minute she decided to compete in the Turkey Trot race with the kids, despite wearing high-heeled sandals and jeans.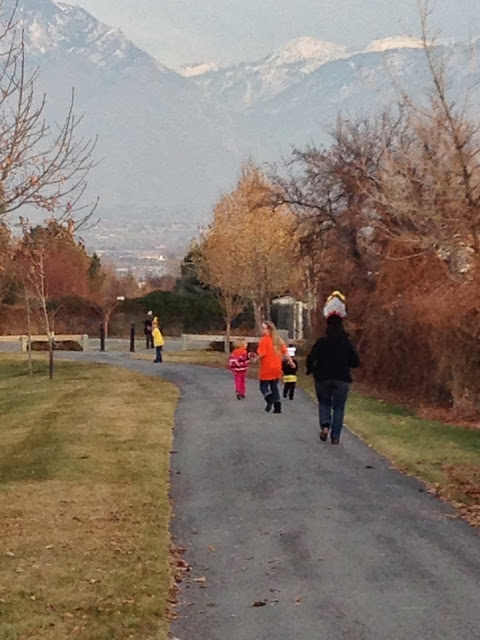 Fortunately I got to spend the day playing with my nieces and nephews.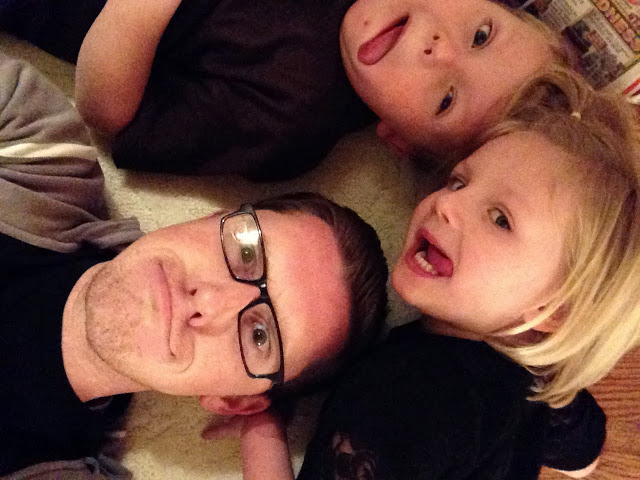 Unfortunately I spent two hours making this pie that nobody would eat because it tasted like cough syrup.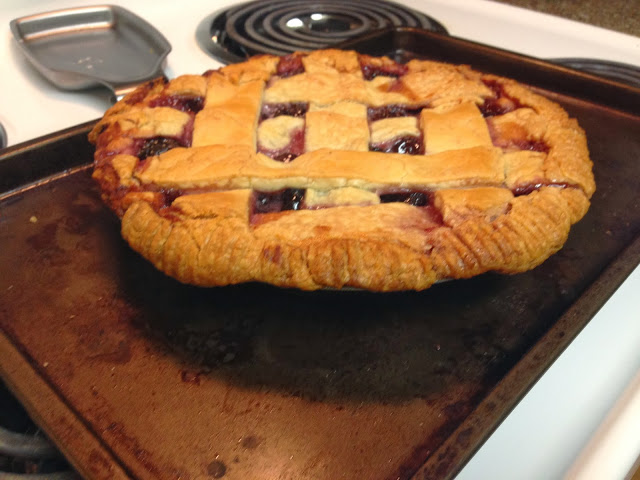 I left the pie at Bob and Cathie's house. Cathie told me the next day they called a hazmat team to come and have it removed.
Happy Thanksgiving.
~It Just Gets Stranger