Last night Matt went night skiing, WHICH SHOULD BE ILLEGAL. I had Mr. Pants (aka rat dog hashtag grooming disasters hashtag pray for Ollie). Apparently it was a blizzard in the canyon because Matt called me in a panic as he was driving down through it, screaming obscenities I didn't even know existed.

NOT THAT HE OR I OR ANYONE HAS EVER KNOWN ANY OBSCENITIES EVER, CATHIE.

Amid the screams, he started giving me all of the codes and passwords he knows and asking me to please give Ollie a good life (which I was already doing because at that exact moment I was feeding him cheese and peanut butter, believing that he would be sleeping at Matt's house that night). Then I realized that we still haven't finalized Matt's will, noting that in the event of his death Mr. Pants goes to me, which suddenly forced me out of my apathy for Matt's situation and into a very panicked and stern lecture that he better not die until we get this resolved. Because I do not want to have a battle with a bunch of Miss'ippians over Ollie's future.

And now, your Pictures & Distractions: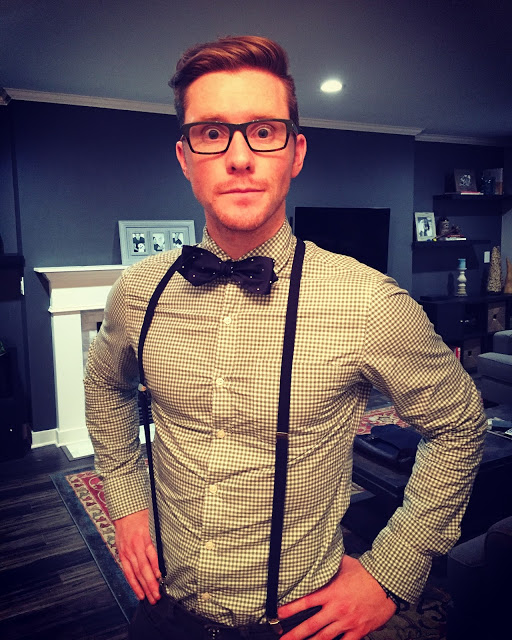 Oh I'm sorry. THAT I'M SO GOOD AT WEARING SUSPENDERS AND BOW TIES!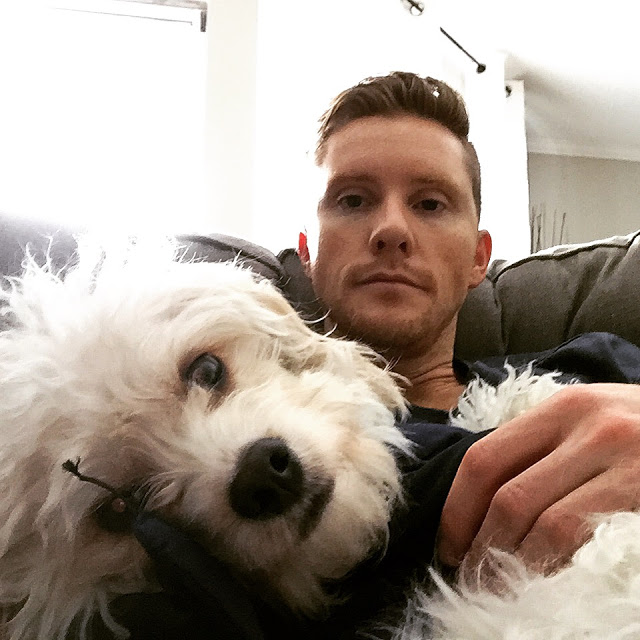 Sunday naps with Mr. Pants.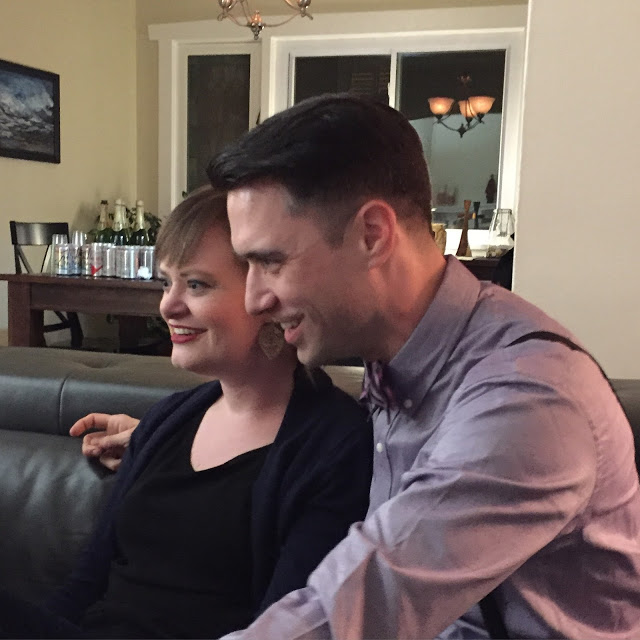 Matt and Jolyn; two of the world's best people.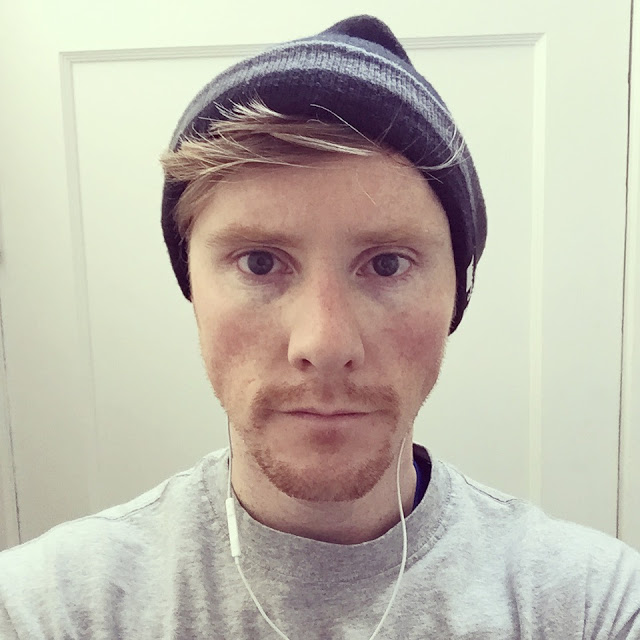 Thank you to Strangers Michael and Sarah for the Christmas beanie. I had just gone running, which is why I look so angry in this picture.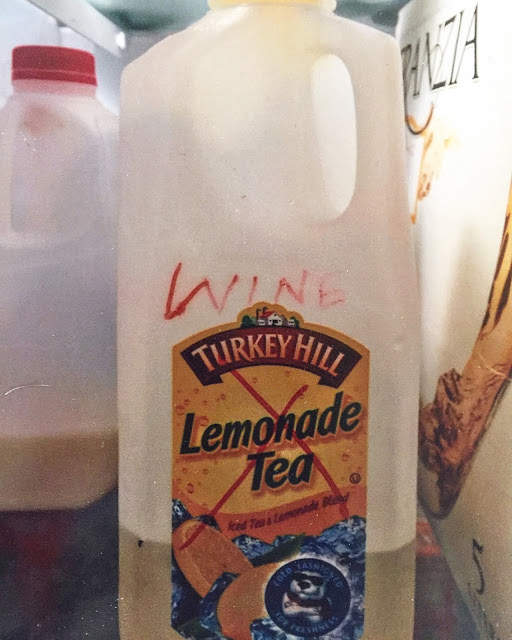 My friend Natalie found this in her grandma's refrigerator recently so she sent me a picture.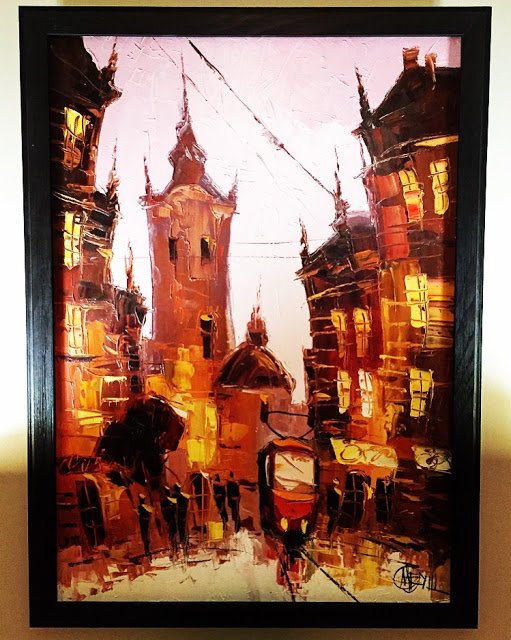 I finally got this painting from L'viv Ukraine framed. I picked this up in 2009 on my way back to the U.S. from Moscow.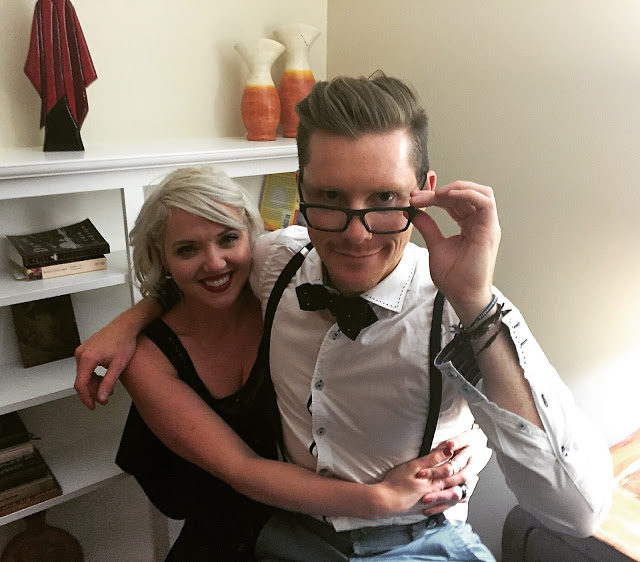 With Caitlyn on New Year's Eve. I think we are sitting on Matt in this picture. YOU'RE WELCOME, MATTHEW.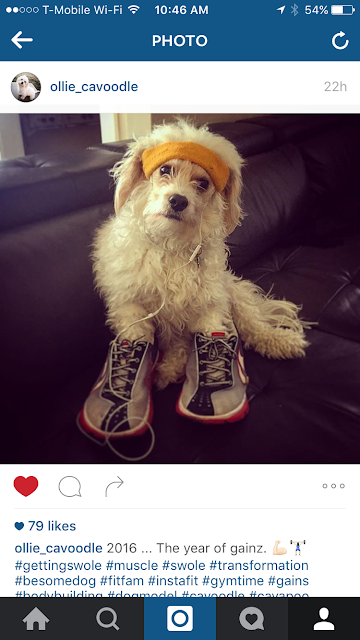 In case you haven't checked it out yet, Mr. Pants has revamped his Instagram page. Take a look at the last few weeks. Pure comedy gold.

*****Stranger Picture of the Week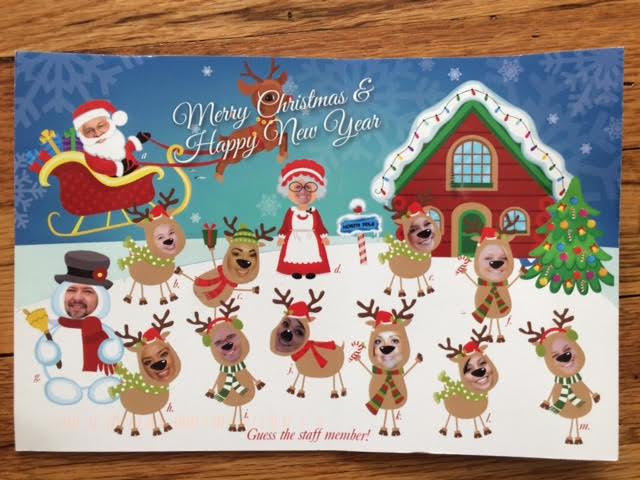 Awkward dentist photo received as a Christmas card by Stranger Rachel in Connecticut.



Crap to distract you from whatever you're supposed to be doing:

More chicken sweaters. Thanks, Clinton.

People of the 80s who never should have been let out of the house. Thanks, Kina.

Woman live tweets a couple's breakup on a flight (language warning). Thanks, Elizabeth.

Why Generation Y is unhappy. Thanks, "Top-Three" Kim.

A mattress with a built-in pet bed. Thanks, Melissa.

Birthday gift ideas for me. Thanks, Janel.

A little late, but Dave Barry's holiday gift guide. Thanks, Francie.

The latest and greatest from Slab City, my home away from home. Thanks Will and Cathie (THE Cathie).

Graphics to make you rethink your life. Thanks, Krishelle.

Star Wars with Princess Bride quotes. Thanks, Jackson.

Please find me on the Instagrams at eliwmccann and follow us on the Facebooks.

If you would like to have something included on Pictures & Distractions, please email me at itjustgetsstranger@gmail.com.

~It Just Gets Stranger