Recently Matt bought a new house. And when I say "new," I mean "super old and disgusting."

I swear to you he was purposefully looking for the grossest house available. He didn't want anything remotely updated. I saw him scoff at one that had a newly remodeled kitchen.

In Matt's confusing mind, he can't understand why he would spend money on someone else's remodel. Even if the place had been recently renovated, he would tear it apart and make it his own anyway. And so, he set off to buy the most disgusting house in all the land, because the price would be right, and that way he could gut the whole thing and turn it into exactly what he wanted.

Accordingly, as soon as he found a terrifying house with a floor plan he could "work with," he offered 14 cents for it and signed the papers a few weeks later.

I can tell that you don't believe me about this house. But please be advised that one entire room in the basement was filled with the world's creepiest dolls.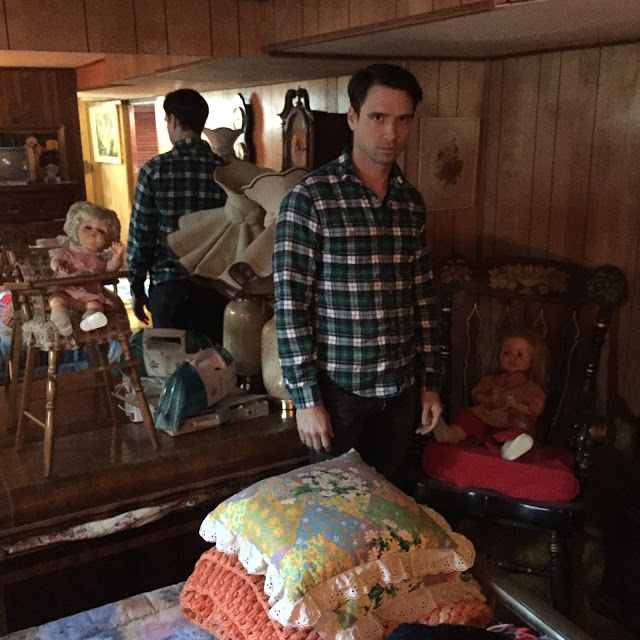 Also, there was this room: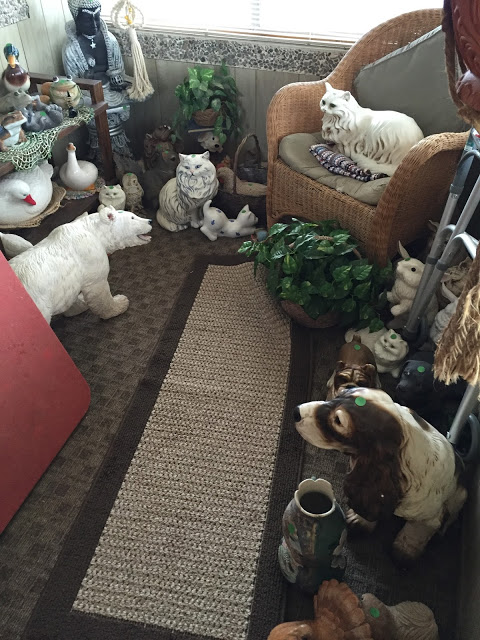 This is the difference between Matt and Eli: I see a house like this and all I can think is "where is a torch and can this be destroyed?" But you can't hear me say those things because Matt is screaming over my voice "SO MUCH POTENTIAL!" Except he's saying it in a southern accent so strong that that last word actually has 27 syllables.

The day Matt got the keys to the place he started tearing it apart. He pulled up rotting carpet and began scraping literally FIVE layers of wallpaper off of the walls. Before too long, it started to look like a crack den.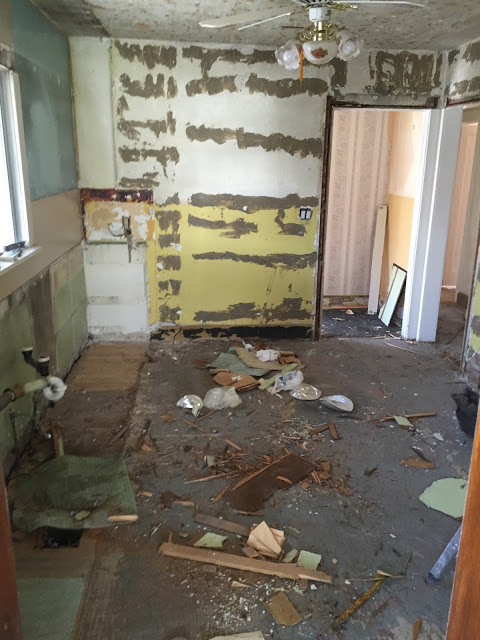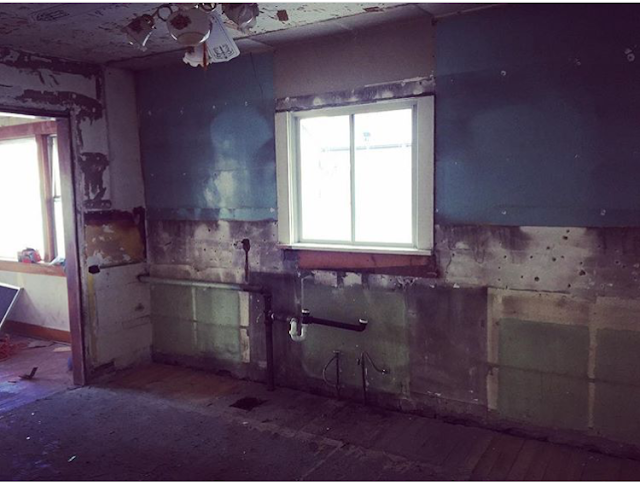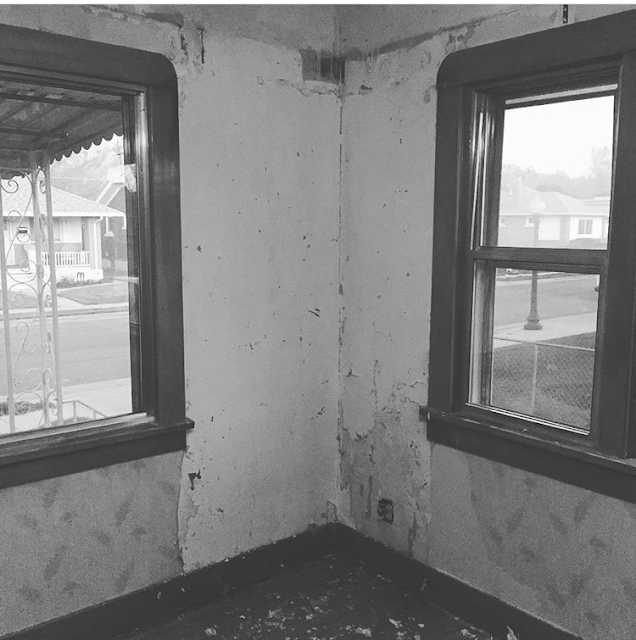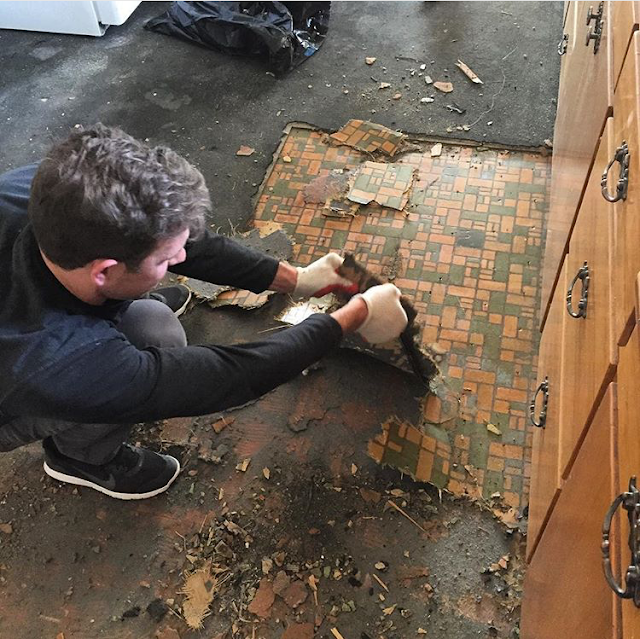 Adam pulls up part of the flooring.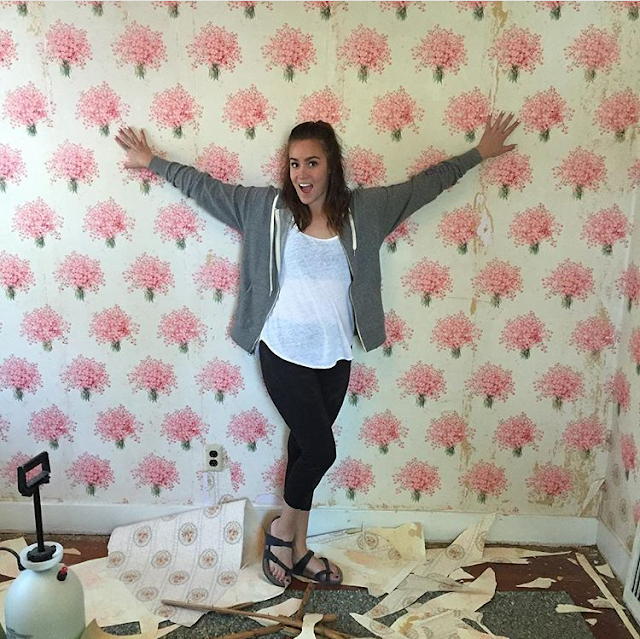 Megan models in front of layer number three of wallpaper.
Every time Matt would send me one of these pictures, or every time I went to the house and saw the increasingly-alarming state of "crack den," the screaming in my head became louder. And so did Matt's yelling of the word "POTENTIAIAIAIAIAL!!!"

I should just trust that he knows what he's doing. Matt bought a condo a couple of years ago from a cat lady who evidently LOVED the color of Pepto-Bismol, and he slowly but surely turned it into a masterpiece that he literally sold for over asking price within two hours of listing it. TO A GAY COUPLE.

HE SOLD IT TO GAYS!

The man has a talent for seeing "potential." And I envy him for it.

But it didn't start to hit me until this weekend just how awesome this house will probably end up being once he's done with it.

Matt, Adam, and I spent a good amount of time at the place, cleaning it out, sanding down floors, and removing wallpaper. Matt and I worked in the kitchen for several hours on Saturday morning and turned this: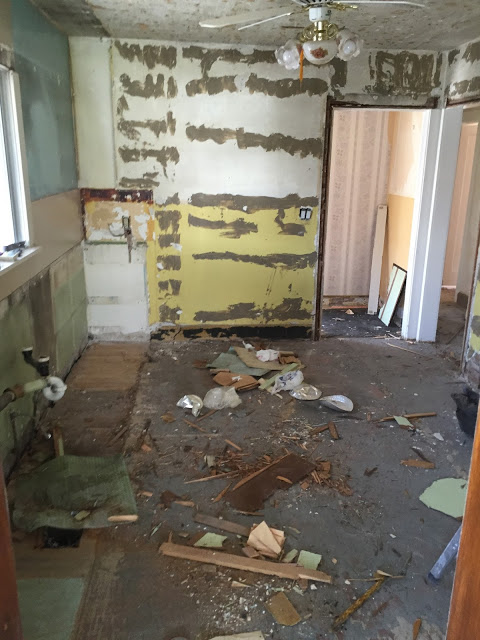 Into this: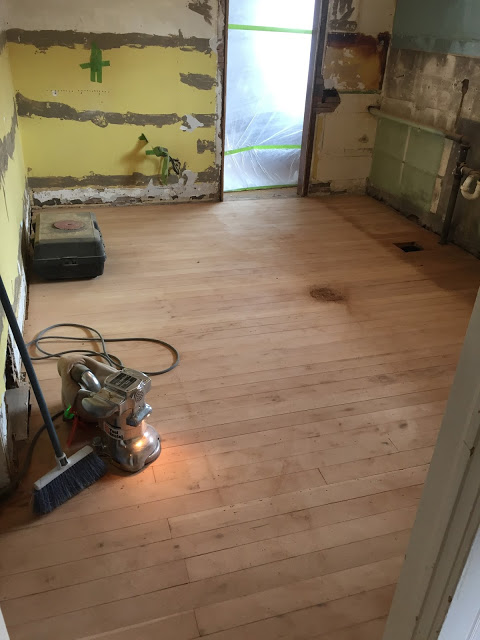 We also destroyed the world's ugliest bathroom. And Adam provided photographic proof that I performed manual labor.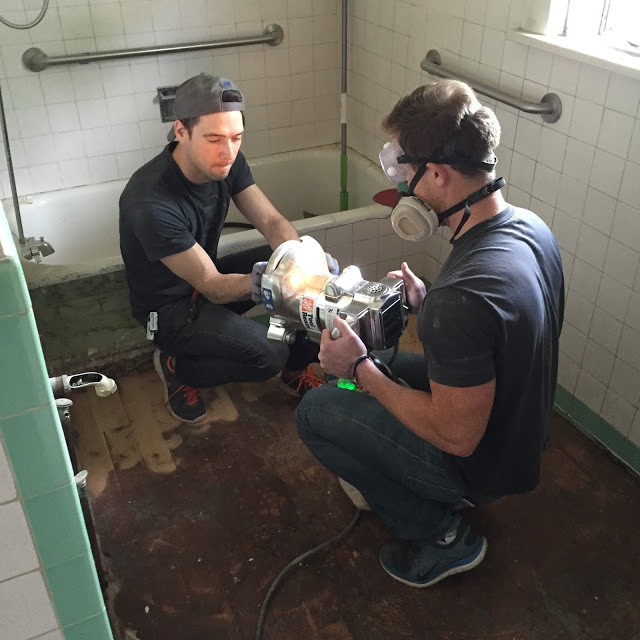 Matt and Eli engage in dangerous activities.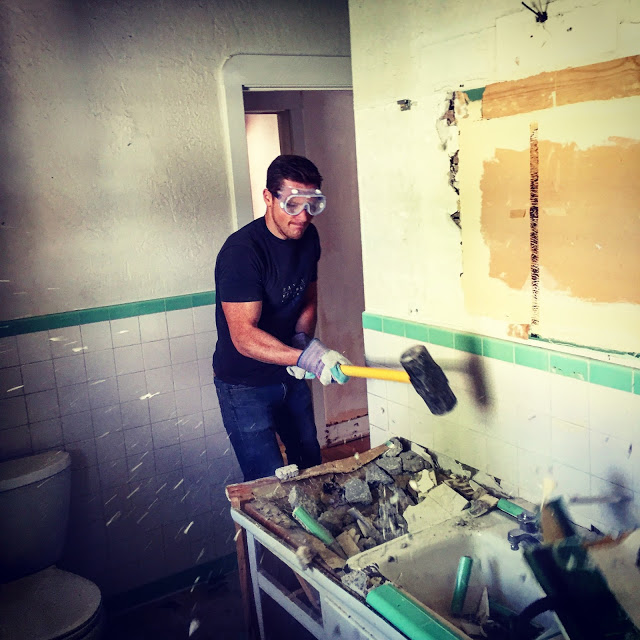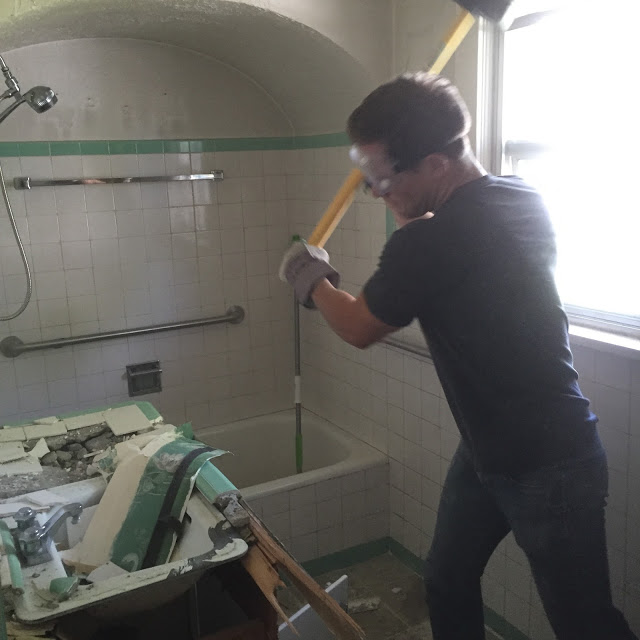 Also, we're pretty sure everything in the entire house is made out of 100% asbestos. So we looked like this most of the time: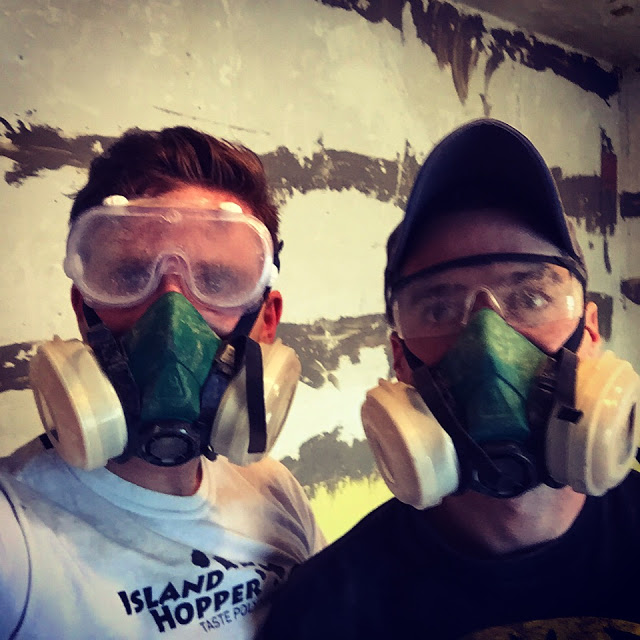 And the puppies had to stay in the backyard. They never moved from this spot for two full days: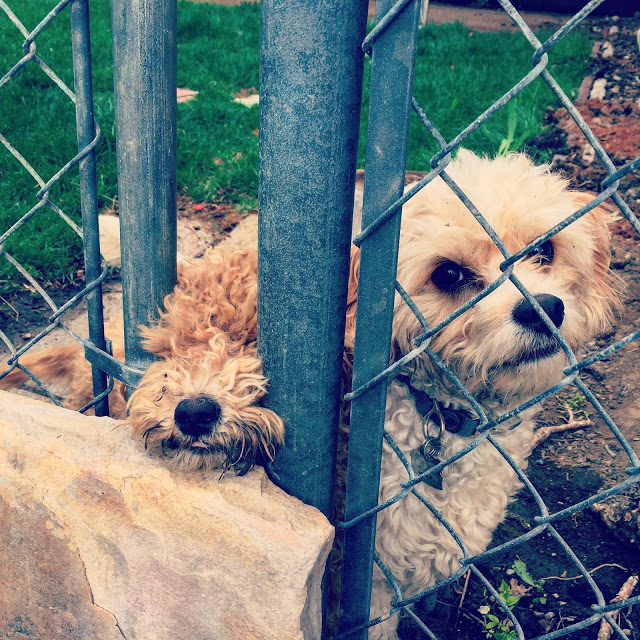 Matt created an Instagram account called broomebungalow, which you should go follow if you want to see the progress. I have no doubt we will proudly wipe a tear and claim that we "never doubted him" when all is said and done.

~It Just Gets Stranger