It's a big day in Strangerville. Jolyn and I got divorced. She took the kids, the house, the car, and my entire rubber stamp collection. I got her wigs.

Because Jolyn is going to be starting grad school in the fall and because she will be away for a lot of the summer, she decided to retire her jersey. Did I just make a sports reference? Am I an athlete now? Did this just become a sports blog?

Meg Walter, whom you know from such hits at Strangerville Live, is stepping in to fill Jolyn's medically-alarming big shoes as my co-host at Strangerville. Jolyn is going to continue to co-produce Strangerville Live and assist with some Strangerville production and Shorts. Nonetheless, we will miss her profanity and comedic nudity.

When Jolyn agreed to help me launch Strangerville over a year and a half ago, I really had no idea what we were getting into. The journey we've gone on together during the last 18 months, in which we interviewed nearly 60 people, produced dozens of great stories, and started our own live show, will forever be an incredibly happy memory for me.

Thank you, Jo Metro. I love you.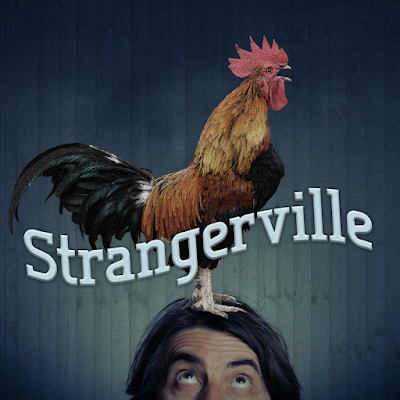 This time in Strangerville, we explore a unique subset of mother/son relationships. What do these relationships look like through the lens of an uncommon limitation? A man apologizes for his mom failing to respond to friendly greetings. A heartbroken mother recounts the most impactful years of her life. And a young woman navigates a complex relationship with a very special five-year-old.

Intro: We're Still The Same People by Matt Broome

Segments:

1. Not Always What You Want story by La Donna Keaton, music by Jared Bird

2. Christopher by Jeanine Spano





~It Just Gets Stranger