A few years ago I was at Bob and Cathie's house and I saw Bob's 1968 beautiful green road bike in a pile of junk. I asked my parents what they were doing with this bike and they were like "we're throwing it away because we don't value things anymore" which isn't exactly what they said but that's what I heard.

So I screamed at them a thing I've screamed at them before, which thing is why my garage is currently filled to capacity with a 1970s roll-top desk, various shelving units, and other odds and ends from the 80s, "IF YOU CAN'T TAKE CARE OF YOUR THINGS, I WILL."

As I was putting the bike on my bike rack on the back of my car, Bob was like "are you even going to use that?" and I was like "ONLY EVERY DAY OF MY LIFE."

As of yesterday, that bike had been sitting in my garage untouched for three years.

Skylar is starting medical school at the University of Utah in the fall because he's a genius and he's going to give all of us free and invasive physicals once a year for the rest of our lives. He told me recently that he wanted to buy a bike to ride to school sometimes. So I told him he could have Bob's old bike if we could get it in working condition.

My friend Emily started buying old bikes at garage sales last year and then taking them apart and fixing them up at home. She currently has so many old bikes in her possession that they're making a whole new Hoarders series that's just about her.

Notwithstanding, Emily has done an exceptional job fixing up these bikes. (You can see them on her Insta account devoted to following the progress of her restorations at schwinnprojects). So, Skylar, Emily, and I spent the better part of our Saturday morning taking Bob's old bike apart to clean it and figure out what it needs.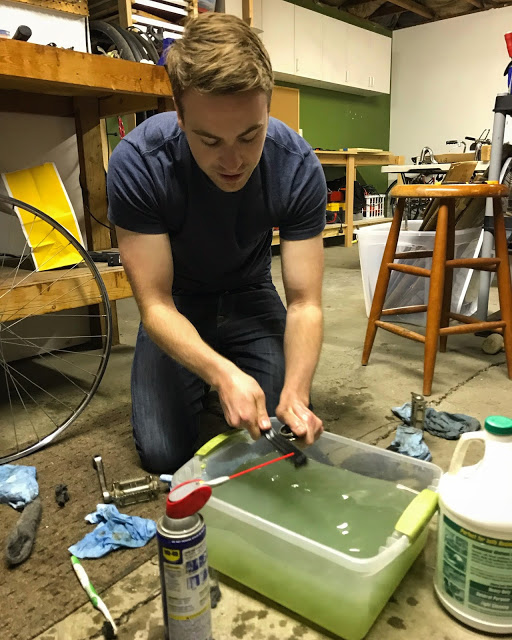 While we were working away, I asked Emily if there are any bike shops she prefers to go to. She told me that she has a hard time with bike shops because the people who work in them treat her like she's an idiot, assuming that she can't possibly know anything about bikes because she's a woman. So she constantly has to deal with bike shop people mansplaining what pedals are and which bikes are best to ride to the kitchen when you're wearing a skirt while pregnant, and in that one tone and you know what tone I'm talking about, meanwhile she's at home inventing new bikes that are being used by NASA in space.

Emily said she has the same problem with car mechanics, whose expertise covers another topic about which she has above-average knowledge.

I was only half listening because she wasn't talking about me or Tami and I refuse to care about other people's experiences.

I'M KIDDING YOU GUYS CALM DOWN.

But to be honest, I did wonder generally if this could be one of those things and I can't think of the word for it but one of you will scream it at me in the comments and then tell me I don't deserve a high school diploma--but it's one of those things where you think a thing is going to happen to you so you read all evidence in a certain way to support the thing you think. Let's call it Tami Phenomenon.

So I thought maybe this was a Tami Phenomenon so I just told Emily "that must be really hard" and then I explained to her why bikes have wheels and then we left.

I needed to run a couple of quick errands and so I dragged Skylar with me, and while we were out and about I saw a knitting store. I decided to pop in because I FINA-FREAKING-LY finished my brioche knit scarf that I legit spent hundreds of hours on. Just in time for summer!

My friend Spencer was staying with me the night I finished the scarf and he asked me if I wanted to go out with him and some friends and I told him that I was really busy and couldn't do it. Then he saw the slew of below photos posted to my Instagram story at 10:30 that night and communicated to me that he is very sad about the direction my life is going but the joke's on him cause my neck is super warm! (And kind of chafed).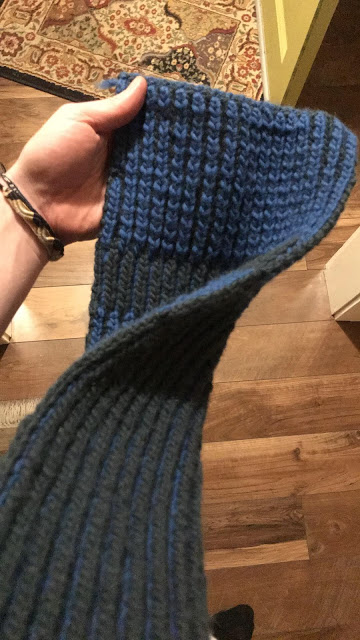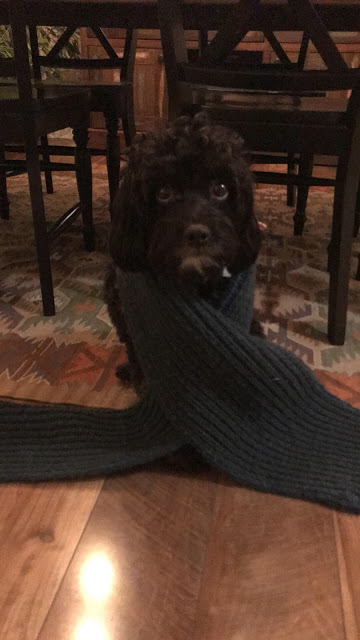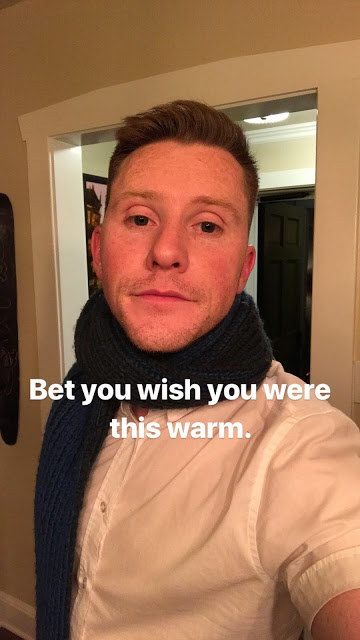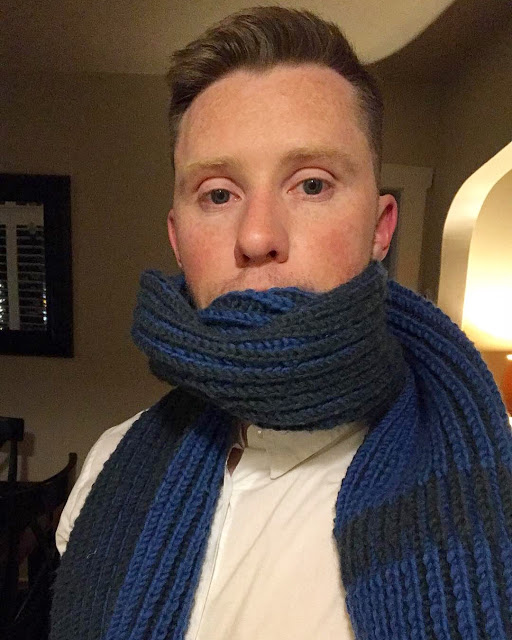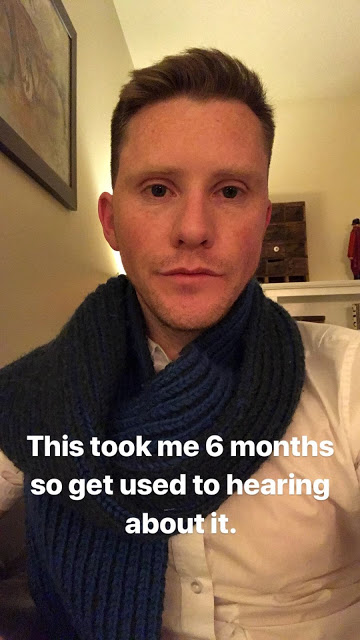 So up we walked into this knitting store to see if they had a snuggie pattern for my next project WHY CAN I NOT FIND ONE.

A woman was at the front desk and she politely said hello as we walked in. We started looking around and feeling the soft baby alpaca yarn and Skylar found this yarn that was so thin that I think it may have actually been floss and he asked me if I would "just" make him a medium sized blanket out of it and I was in the middle of finding the rudest ways to tell him no when the woman came over and was like "boys, this is yarn. People can make things out of this. Do you know what yarn is?" and she said it in that tone and I was suddenly like "I know what yarn is, lady. I just spent hundreds of hours making a mistake-ridden scarf to wear this summer."

And she tilted her head down and was all like "wow. Good job. Would you like me to show you the best knitting needles to hold while you're playing sports and grunting?" and I was like "OMG YOU'RE THE EMILY'S MECHANIC OF KNITTING STORES" and she was like "huh?" cause she hadn't been helping us on the bike earlier and didn't hear that conversation.

And the point is, that I will now be more appropriately indignant every time any woman anywhere tells me about how they are treated by men who think they don't know anything.

(Note: Obviously I don't actually think the knitting store experience was hurtful or makes me truly understand what Emily's experience is like. It was just ironic that Emily had just talked about that thing and then I experienced the thing in reverse. It was like, um, a total Tami Phenomenon.)

What about you? Do you ever get treated like an idiot in stores because of your gender/age/the color of snuggie you are wearing/etc.?

And while you're pondering that, check out this week's episode of Strangerville wherein I actually make Meg cry. Like, real tears. I'm not kidding. Plus, one of my favorite stories we've produced this year.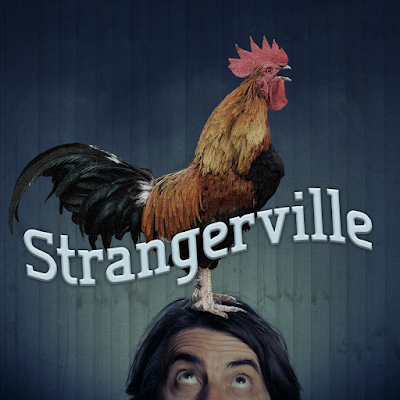 This time in Strangerville, Meg LIES ABOUT ELI'S TEXT MESSAGES AND HE TASTED HIS OWN MEDICINE IT IS BITTER. Also, many conversations about TV. And then a woman explains why not every adult is responsible to watch your children. Like, seriously.Story"Come On, John!" by Laynie Perkins (music by Ben Sound)Production by Eli McCann and Meg Walter


~It Just Gets Stranger